Self-Guided Field Trips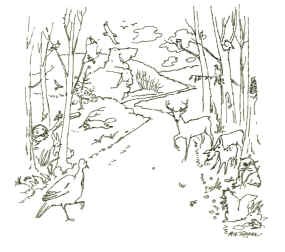 If you are developing your own field trip, there are several shorter trails in Catoctin Mountain Park that offer excellent learning opportunities.
Give us a call if you'd like to discuss the possibilities and opportunities: (301) 663-9388.
The Brown's Farm Trail (pdf 68kb) located at the Owens Creek Picnic Area, is a 1/2 mile loop with a brochure that explores several environmental concepts.
The Hog Rock Trail (pdf 97kb) is a mile loop trail featuring tree identification and geologic features of the immediate area. An accompanying Hog Rock Nature Trail Interpretive Guide (pdf 1.55MB) is available.
The Whiskey Still Trail (pdf 148kb) is a 1/2 mile round trip near the park Visitor Center that follows a stream. Wayside signs along the trail discuss stream ecology and the story of the Blue Blazes Whiskey Still.


Last updated: April 27, 2018