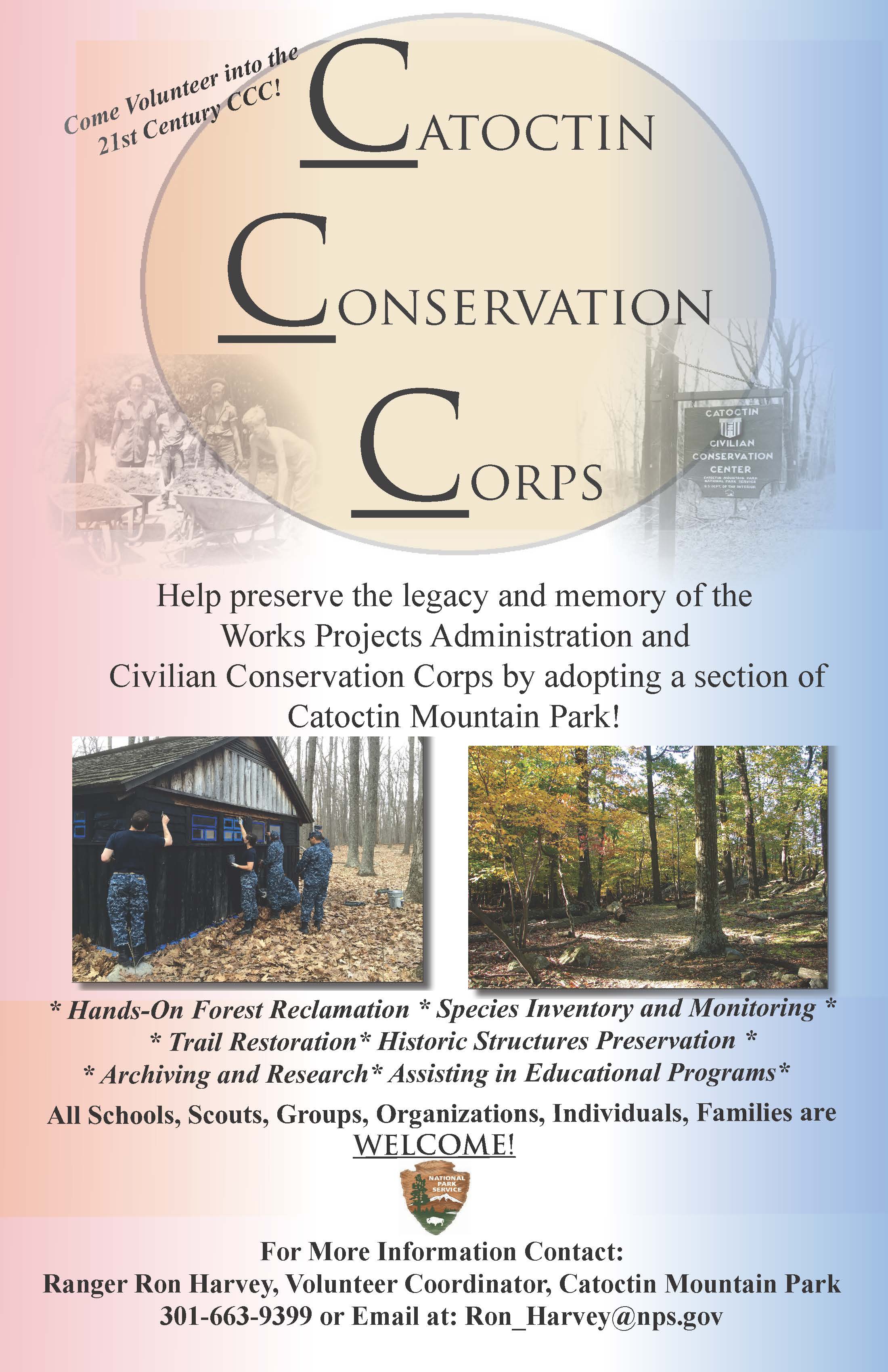 The Catoctin Conservation Corps
Come Volunteer into the 21st Century CCC!
Help preserve the legacy and memory of the Works Projects Administration (WPA) and Civilian Conservation Corps (CCC) by adopting a section of Catoctin Mountain Park!
* Hands-On Forest Reclamation * Species Inventory and Monitoring * Trail Restoration*
* Historic Structures Preservation * Achiving and Research* Assisting in Educational Programs*
All Schools, Scouts, Groups, Organizations, Individuals, Families are Welcome!
For More Information Contact:
Ranger Ron Harvey, Volunteer Coordinator, Catoctin Mountain Park
301-663-9399 or
e-mail us
Catoctin Conservation Corps 508 Compliant Poster (pdf 2.92MB)