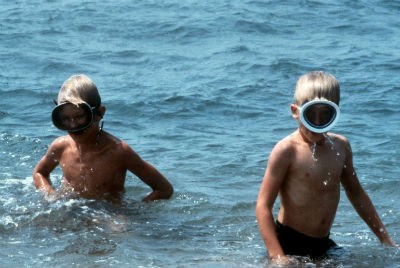 Swimming is a popular activity at Cape Lookout National Seashore, especially in the summer when water temperatures can reach 80 degrees Fahrenheit. Please be aware that there are no lifeguards on any of the beaches at Cape Lookout National Seashore. Swim at your own risk.
Swimming is prohibited within 50 feet of the passenger ferry dock in the lighthouse area. This closure is marked by buoys. The Beaufort Inlet beach on the western end of Shackleford Banks is closed to swimming due to the strong currents from the inlet. This closure is marked by signs on the beach.
Remember: Swimming in the ocean is not like swimming in a lake or pond.
Currents, tide changes, winds, waves, and other factors should be considered when choosing if and where to swim. Before going in the water, spend a few moments watching the waves. Wave patterns are good indicators of the presence of currents, sand bars, and deep water troughs.