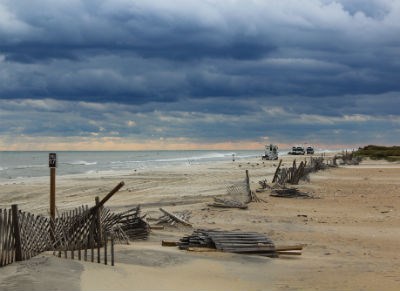 Weather conditions can change rapidly along the coast. There is little shelter on the islands in the event of bad weather, and the open expanses of water that must be crossed to reach the national seashore can become unsafe during storms. It's important to be prepared to change your plans according to the weather.
Weather Forecast
By Phone: Call the National Weather Service-Newport/Morehead City office at (252) 223-5737.
Online: Visit the National Weather Service's Harkers Island Weather page.
Current Weather Conditions
An automated tower is located on Cape Lookout to monitor weather conditions. The current readings for air temperature, wind speed & direction can be found on the National Data Buoy Center's website.