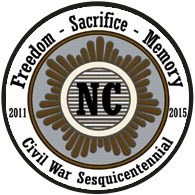 One hundred and fifty years ago, the nation was caught up in the bloodiest war in American history. Both the Union and the Confederacy recognized that controlling the trade routes along coastal North Carolina would be vital to controlling the state.
Events will be held on March 24-25, 2012 to commemorate the Union occupation of Beaufort.
A collaboration of the Maritime Museum, Beaufort Historic Site, Fort Macon State Park, Cape Lookout National Seashore, and The History Place will bring the county together for a Living History Weekend for the entire family.
For more information on local Civil War history, visit the Civil War Along the Outer Banks webpage.