News Release
NPS Incident Management Team Hurricane Florence September 19 Update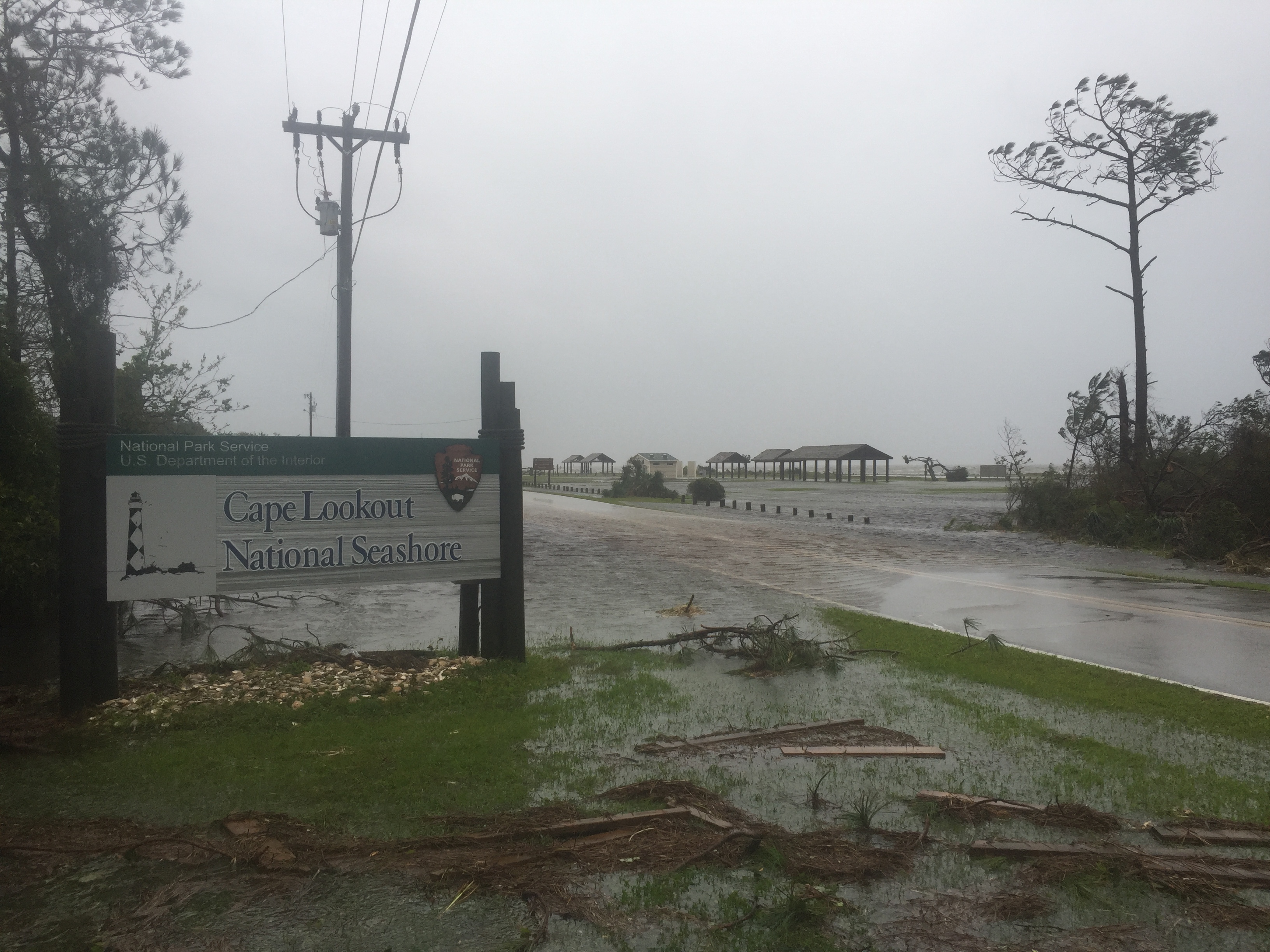 News Release Date:
September 19, 2018
Contact: Public Information Officer
Raleigh, N.C. – The National Park Service Incident Management Team (IMT) is responding to national parks impacted by Hurricane Florence. At this time, 28 National Park Service employees from 14 parks and 11 states and the District of Columbia are assigned to the incident. The public is reminded that closed parks are closed to all use, including motorists, cyclists and pedestrians, due to safety concerns during stabilization operations.

Cape Lookout National Seashore – CLOSED
Park staff are conducting initial assessments throughout the park.

There is significant dock damage and trees down on Harkers Island.

Some roof damage has been identified on park buildings and shelters.

Long Point and Great Island Cabin camps were impacted, but a full assessment has not been completed yet.

The historic structures in Cape and Portsmouth villages have not been assessed.

A reopening schedule is not available at this time.
Moores Creek National Battlefield – CLOSED
The national battlefield is inaccessible due to continued flooding.

Flooding has occurred within Patriots Hall, however the park visitor center and administrative buildings remain above flood waters.

More information will not be available until water recedes.

A reopening schedule is not available at this time.
Cape Hatteras National Seashore – PARTIALLY OPEN
All national seashore areas are open with the exception of Ocracoke Island which is expected to be reopened to visitors on Friday, September 21.

The Hatteras to Ocracoke ferry is not running at this time.

N.C. 12 north of the Pony Pens and all ramps and facilities north of that location are not accessible due to highway damage.
-NPS-
Last updated: September 19, 2018