Date:
February 17, 2012
Contact:
Wouter Ketel
, 252-728-2250 ext. 3005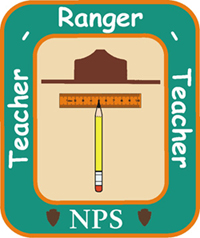 HARKERS ISLAND, NC -Cape Lookout National Seashore is looking for a Carteret County teacher interested in fostering a strong connection between local schools and their National Park. Working as a Teacher-Ranger at Cape Lookout National Seashore during the upcoming summer season will allow the teacher to bring their expertise to the park and take a deeper knowledge of the park back to their classroom.
This position is open to Carteret County teachers working in any grade level or subject area. Please contact Wouter Ketel for more information or to receive an application. Applications are due on April 16, 2012.
National parks enrich the lives of many in this nation. They provide access to the powerful ideas, values, and meanings associated with the remarkable cultural, natural, and recreational heritage of the United States. The National Park Service (NPS) strives to provide opportunities for all Americans to connect to their national heritage through the national parks. However, these opportunities are lacking for some children.The Teacher-Ranger-Teacher program provides a solution: connecting students to their national parks through a teacher in their school.
This will be the third year Cape Lookout National Seashore has benefited from the experience of a Teacher-Ranger.In this program, a teacher works as a Teacher-Ranger at Cape Lookout National Seashore during the summer.The Teacher-Ranger will use their teaching experience as he/she performs the duties of a uniformed Park Ranger. These duties can include developing and presenting education programs for the public, staffing visitor center information desks, creating or enhancing curriculum materials to be used in the classroom, and developing in-depth knowledge of and experience with the park's resources.
When returning to school in the fall, the Teacher-Ranger will be able to draw upon his/her summer experience in creating lesson plans which bring the national parks into the classroom for students.The following April, during National Park Week, the Teacher-Ranger will wear his/her NPS uniform to school and visit other classrooms to discuss the summer as a park ranger and engage students and other teachers in activities that relate to America's national parks.
The Teacher-Ranger-Teacher program has many benefits. Participating Teacher-Rangers obtain a wide range of knowledge and skill by working with park staff. Carteret County Schools will benefit from the Teacher-Ranger who has learned to apply new techniques for engaging multiple learning styles. Carteret County students will be better able to connect to our nation's heritage through the experiences of their Teacher-Ranger.