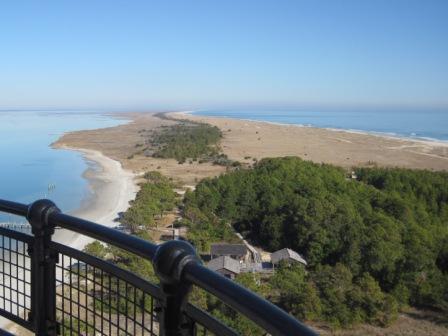 News Release Date:
February 3, 2012
Contact: Wouter Ketel, 252-728-2250 ext. 3005
HARKERS ISLAND, NC - Cape Lookout National Seashore announced that the season and hours of operation for climbing the Cape Lookout Lighthouse will be extended beginning this summer, adding one day per week (Wednesdays) and one additional climb time (at 3:45 p.m.) on each of the days that the lighthouse is open.
In 2012, the Cape Lookout Lighthouse will be open for climbing, Wednesdays through Saturdays, from 10:00 a.m. to 3:45 p.m., starting on May 16, 2012. The last day for climbing will be September 22, 2012. Please join us for a spectacular view atop the Cape Lookout Light.