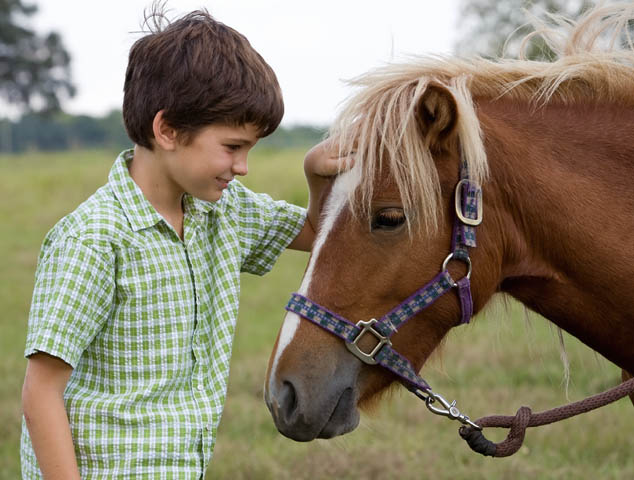 News Release Date:
January 13, 2009
Contact: Wouter Ketel, (252) 728-2250 Ext. 3020
Harkers Island, NC.  Cape Lookout National Seashore Superintendent Russel J. Wilson announces that four young Shackleford horses are seeking loving, forever homes on the mainland.
Available through the Foundation for Shackleford Horses, Inc., are a proud 16 month old colt, Soprano; a pretty 19 month old filly, Sacajawea; an adorable 9 month old filly, Salsa; and a bright 7 month old colt, Adagio.
Born wild, these youngsters gentle well with time and patience, and are generally recognized by other owners as being exceptionally intelligent.  Shackleford horses grow to an average of 12 hands (4 inches per hand). They are kept as companions for other horses and for people.  They can be trained for driving or riding; Traveller, removed in 2001, provided lead-line transportation for an 8 year old boy in a local July 4th parade this past summer.
These horses represent an enchanting piece of history.  Their herd members hold a genetic link to Old Spanish horses, and they are recognized by the Horse of the America's Registry.  They are part of the cultural history of the Outer Banks where Banker Horses have lived for centuries.
Adoptions are handled on a first-come basis by the Foundation for Shackleford Horses, Inc..
For more information and/or an adoption application contact Anita Kimball at (252) 241-5222 or, after 6:00 p.m., Joy Lawrence at (252) 728-7111.  To make an appointment to see the horses, contact Anita Kimball.