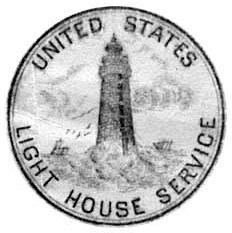 Origins of the Light House Service
From very early on, North American colonists recognized the need to establish lighthouses to protect ships traveling along the coast. Some lighthouses were created to warn ships away from dangerous areas while others were meant to guide mariners into safe harbor.
Initially, these lighthouses were built and maintained by towns or states. In 1789, all the existing lighthouses, beacons, and buoys were brought under the control of the federal government. Through the years, this governing body went through several changes in structure and leadership which impacted both the lights being built and how and by whom they were maintained.
For more information on the history of the Light House Service, visit the U.S. Coast Guard's Lighthouses, Lightships, Tenders & Other Aids to Navigation webpage.