Nearby Attractions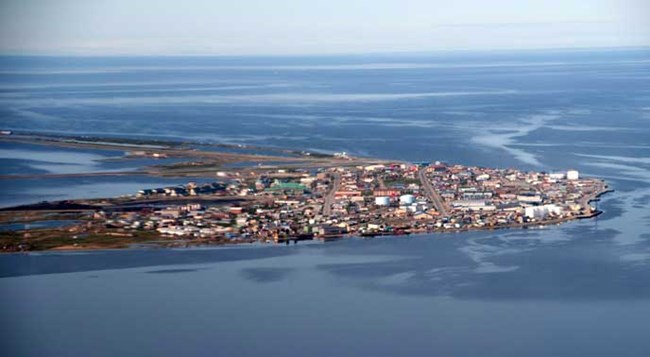 Although Kotzebue is not located within the national park, most visitors find themselves spending a fair amount of time exploring town while they wait for their chartered flights. There are several companies, organizations, and opportunities for visitors to take advantage of listed below.
- Museum
- Movies
- Ranger lead programs
- Sulianjich Art Center (native art store)
- Community Events
- Recreation Center
- Community Events
**Check their
Facebook Page
for the most up to date listing of events
Things to See
Hiking- there is an 8-mile loop road that goes out of town and back across the tundra as well as excellent walking along the beach and shoreline of the Kotzebue Sound.

Birding- Take a hike out of town on the loop road and you could find birds from any of the seven continents. Don't forget your binoculars.
Fishing- located at the end of a peninsula on the Kotzebue Sound, town is surround by water with opportunities to catch sheefish, tomcod, herring, and even salmon.
For more information about any of these opportunities, check out their websites or contact the visitor center at (907)442-3890.
Last updated: September 19, 2018