Basic Information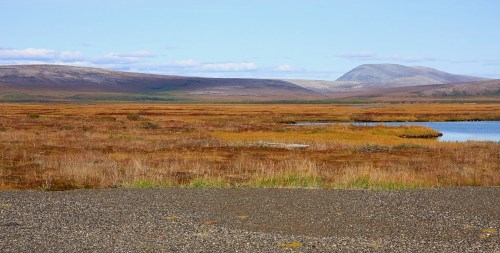 Remote and Wild
Cape Krusenstern National Monument is one of the most remote monuments in the country. It is very different from going to a park located on a road system. Visitors can enjoy the park by backpacking, camping, boating, or flightseeing. There are no designated entrance gates, roads, trails, campgrounds, services, or lodging and eating facilities in the monument.
Open All Day, Year Round
Cape Krusenstern National Monument is open 24 hours a day, all year round, and there are no entrance fees or camping permits required.
Getting There
The village of Kotzebue is a northwest Alaska regional hub and gateway to the park. You can fly to Kotzebue on a commercial jet from Anchorage. From Kotzebue, you can charter an
air taxi service
for an overflight or to start point of your backpacking trip in the monument. The air taxi will be able to pick you up from your end point as well. During the winter, it is also possible to snowmachine to the park from Kotzebue. You can get additional information at the visitor center. For more information see below.
Come Prepared and Be Self-sufficient
Plan for your trip long before you leave home.
Weather can drastically change your plans. Develop your travel itinerary with ample time to account for weather delays, which sometimes can be longer than a day or two.
Basic groceries are available in Kotzebue, but bring any special dietary foods and medications with you.
Be prepared for remote conditions.
You may not be able to buy or rent outdoor equipment in Kotzebue.
Businesses and services may not be open at all times. Call in advance and plan accordingly.
Snow and freezing temperatures occur at any time of the year. Always bring gear for wet and cold weather.
Stay safe and enjoy the great experiences that the monument has to offer!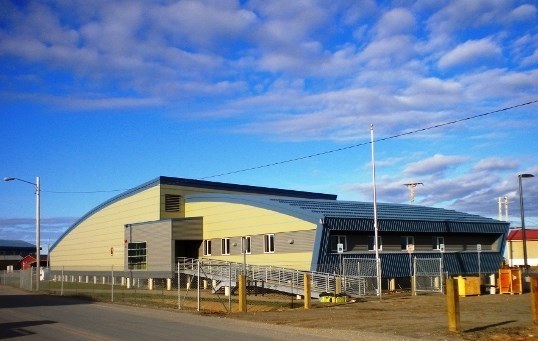 Visitor Center
The headquarters and visitor center are located in Kotzebue at the Northwest Arctic Heritage Center. Hours can vary according to season. Typical times are listed below. Please call ahead if you need exact times the building will be open. (907)442-3890
Summer & Fall Monday - Friday, 9:00 AM to 6:30 PM. Saturday, 10:00 AM to 6:00 PM. Closed on Sunday.
Winter & Spring Monday - Friday, 9:00 AM to 5:00 PM. Closed on Saturday and Sunday.
Passport Stamps
National Park Passport cancellation stamps are available at the Northwest Arctic Heritage Center for the following parks:
Cape Krusenstern National Monument
Kobuk Valley National Park
Noatak National Preserve
Bering Land Bridge National Preserve
Gates of the Arctic National Park and Preserve
Last updated: December 3, 2018