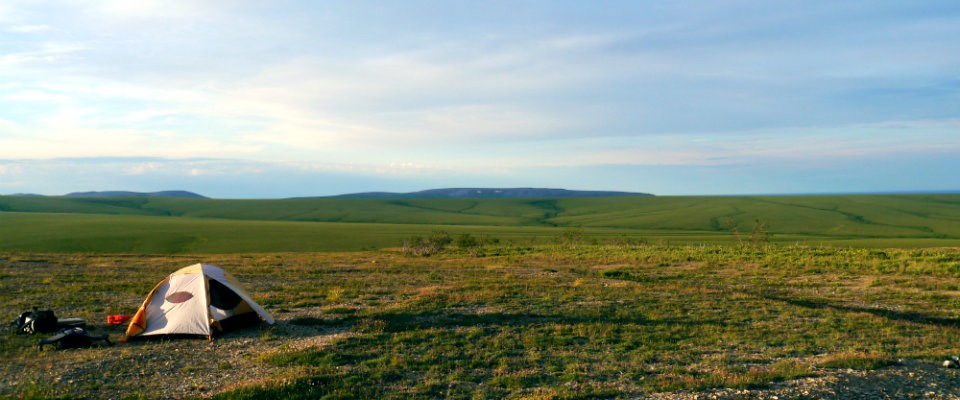 Camping in Cape Krusenstern National Monument is a once-in-a-lifetime experience. Far from any roads, trails or signs of civilization, a camping trip in the monument is a unique wilderness experience that is hard to find anywhere else in the world.

Backcountry Opportunities
Camping in the backcountry allows visitors to experience the best of Cape Krusenstern National Monument. From their campsite, visitors can hike through the seemingly endless tundra, climb the westernmost hills of the Brooks Range or dip their toes into the Arctic Ocean.
A backcountry camping trip is also one of the best ways to see some of the monument's spectacular wildlife. Grizzly bears, caribou and muskoxen lumber across the tundra, while salmon leap out of the ocean and bearded seals (ugruk in Inupiaq) bob in the waves. Cape Krusenstern also offers world class birding, so make sure to pack your binoculars.