Animals
The ocean and land environments in Cape Krusenstern National Monument are closely intertwined. Marine waters make up half of the monument's perimeter and no point of land is far from the coast. This means that the lives of virtually all the animals at Cape Krusenstern are tied to its productive marine waters or the biologically rich brackish lagoons.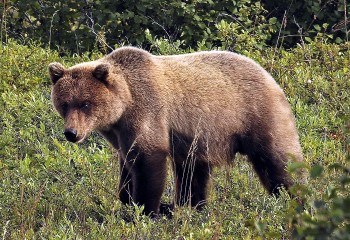 Land Mammals
Many land animals also use the marine environment for foraging and travel. In addition, the arctic climate provides a unique environment where animal adaptations develop to cope with extreme cold, persistent winds, short growing seasons and limited shelter. An example of these adaptations is found in the muskox. Bears work beaches for carcasses that wash ashore. Moose and caribou can be seen roaming the monument. The ocean is truly the common element that bonds the wildlife of the monument.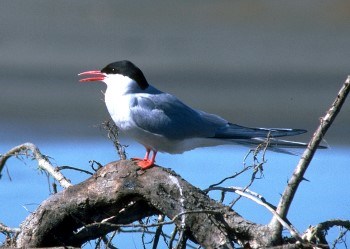 Seabirds spend most of their time searching for food in the marine waters and come ashore only to rest or to breed. Thousands of seabirds nest within the monument's outer coast. Molting and migrating geese and sea ducks find refuge in quiet arms of the cape. Newly vegetated hillsides support great numbers of nesting songbirds, including many neotropical migrants. The lagoons and flat beaches are important foraging and breeding areas for shorebirds, seabirds, and waterfowl.
Last updated: November 5, 2018