For Kids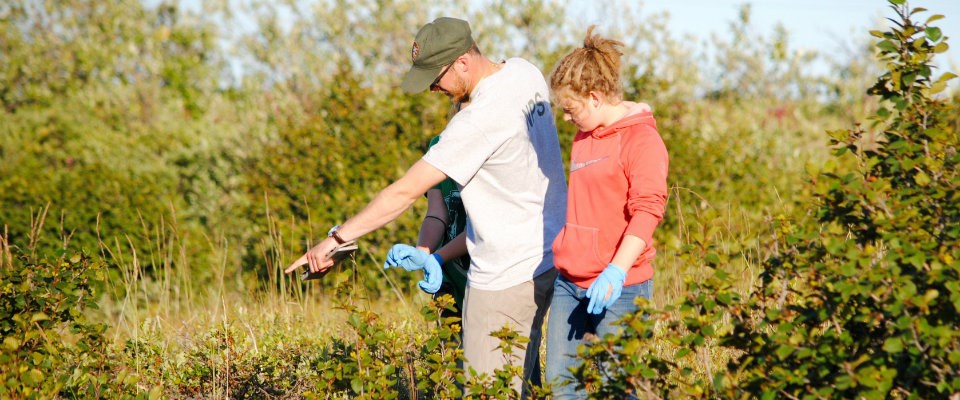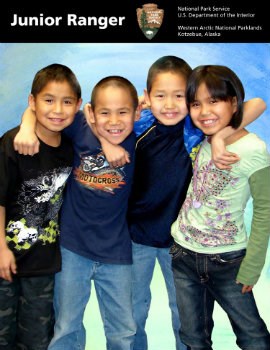 Become a Junior Ranger
You don't have to visit the Northwest Arctic Heritage Center to be a Junior Ranger. Anyone can become a Cape Krusenstern National Monument Junior Ranger by printing a copy of the Western Arctic National Parklands Junior Ranger book, completing the activities and mailing the book back to the Northwest Arctic Heritage Center. Remember to print on both sides of the page or reuse old paper whenever possible.
The fun games and activities in the Junior Ranger book will help kids (and adults) learn about the natural wonders and culture of Northwest Alaska, and you can earn a Junior Ranger badge, a saber toothed tiger Junior Ranger patch, and even a water bottle.
Come to a Program
You can also become a Kobuk Valley Junior Ranger by attending a kids program at the Northwest Arctic Heritage Center in Kotzebue, Alaska. Stop by on Thursday and Friday afternoons at 3:00 during the summer for movie & a story or arts & crafts. Call us at 907-442-3890 or visit our Facebook page for more information on what the week's programs are.


Last updated: November 10, 2022