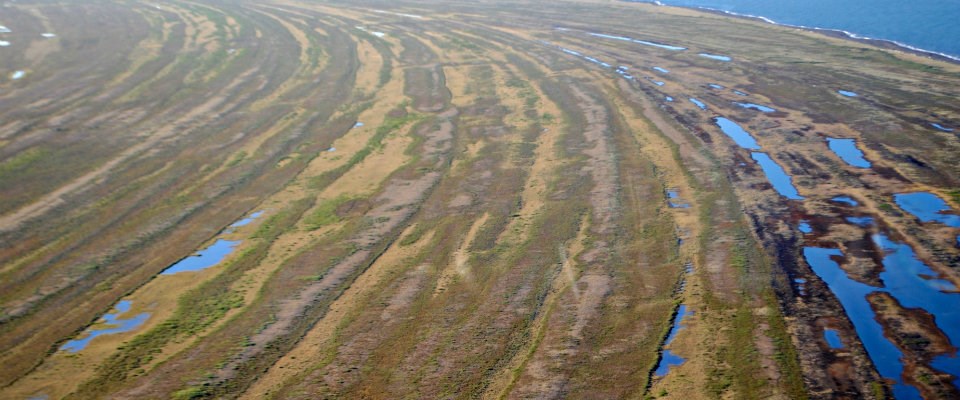 An Ancient Landscape
Ten thousand years ago, there was no beach at what is now Cape Krusenstern National Monument. Instead of the crashing waves of the Arctic Ocean, an endless sea of grass teaming with wildlife stretched as far as the eye could see. This was Beringia – the thousand mile wide land bridge that connected the old world to the new.
During the Ice Age, the huge amounts of water locked up in the massive, continent-spanning glaciers caused the sea level to drop by 300 feet, exposing the floor of the shallow Bering and Chukchi Sea. The flat, grassy plain that was exposed by the retreating water was the Bering Land Bridge, an expansive corridor which linked Asia and North America for thousands of years. Herds of massive Ice Age animals like wooly mammoths, Arctic camels and muskox lumbered across the fertile plain in search of food. They were followed by tribes of nomadic hunters – the first Americans.