Things To Do
Rangers are available in the vicinity of Castle Clinton to answer many questions about the history of the site.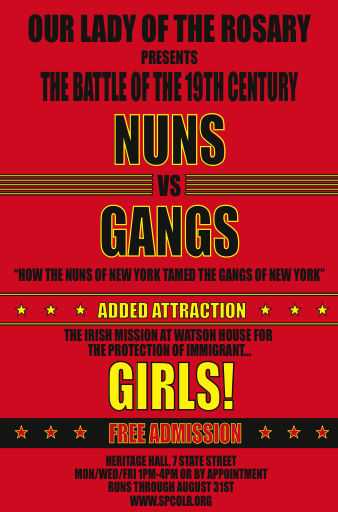 At the Our Lady of Rosary Church/Seton Shire there is an exhibit about what became of some of the Irish immigrants that passed through Castle Garden.
The exhibit "Nuns vs Gangs" will be on display until August 31, 2016. The exhibit is free and open Monday, Wednesday and Friday for 1pm - 4pm
This exhibit tells the compelling story of how the Sisters of Charity Roman Catholic order prevailed over growing violence in the destitute Irish immigrant neighborhoods of Lower Manhattan. Their fight was good against evil.
The Church is near to Castle Clinton at 7 State Street.