Basic Information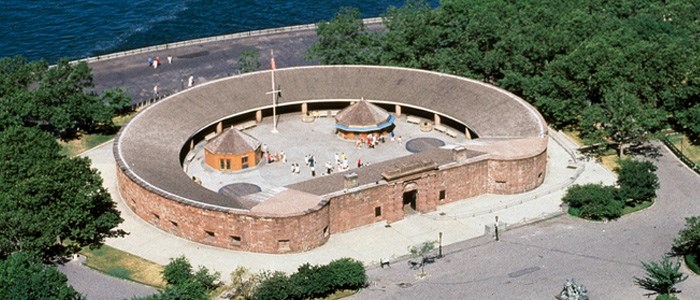 Welcome to Castle Clinton National Monument!
Here are some items that you might want to know in advance:
Castle Clinton National Monument is open year round and is located in Battery Park. Admission to the site is free and we are open every day except Thanksgiving Day and Christmas Day. Visitors are welcome to explore the open air fort as well as visiting our exhibits. Junior Ranger programs are available for kids and our Eastern National bookstore offers a wide variety of books and memorabilia.
Castle Clinton National Monument is also the ticket office for Statue Cruises the official cruise that take visitors to the Statue of Liberty and Ellis Island.
Pets are not permitted on the premises. Service animals are the only allowable exception.
Last updated: November 6, 2019