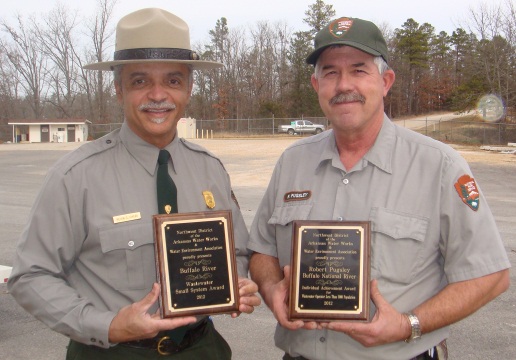 News Release Date:
January 16, 2013
Contact: Caven Clark, 870/365-2790
Buffalo National River received the overall award for 2012 for Small Wastewater Systems. This is recognition of the park's effort and achievements in keeping all its wastewater systems operational to the highest public health standards.
Buffalo National River, and its primary utility operator in the lower district, Robert Pugsley were recognized with two awards for 2012. Pugsley was awarded the Individual Operator Award for Small Wastewater Systems. The individual award received by Robert recognizes the high operational and maintenance standards achieved in the Buffalo Point wastewater plants. We are proud of Robert's fine work and expertise in keeping those systems operational.