Date:
October 6, 2014
Contact:
Caven Clark, 870/365-2790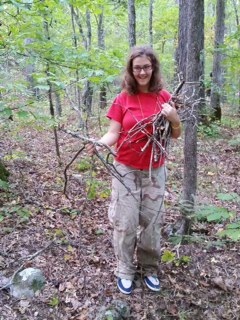 Sometime in the early hours of Sunday, October 5, a young woman disappeared from her campsite in the Cecil Cove area of Buffalo National River. Her absence was not noticed until the early daylight hours and reported via 911 to Newton County at about 10 or 10:30 am. The information was relayed to the National Park Service dispatch center in Harrison and search and rescue operations initiated.
On Sunday there were about forty searchers in the area including Buffalo National River Search & Rescue, Tri-County Search & Rescue, Mennonite Disaster Service, and Compton Fire Department.  Although there was a brief heavy rain event at about 1:30 am Sunday night, the weather continues fair and mild. 
Searchers on Monday are continuing their efforts with the use of ATV and horseback patrols. Some searchers will visit the many known caves in the area. Persons not affiliated with a search and rescue organization are requested to not travel to the incident area.
The missing person is Cindy Hawse, age 16, described as being 5'6" tall with a medium build, long brown hair, wearing glasses. She was last seen wearing a red T-shirt, desert camo pants, and blue plastic "river shoes". Anyone with information regarding the whereabouts of this individual should immediately call Buffalo National River Dispatch at 888/692-1162.