Volunteer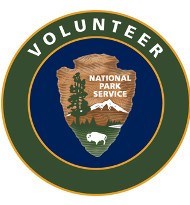 Volunteers-in-Parks (VIPs) are essential members of the National Park Service (NPS) family, as they help Buffalo National River staff achieve the NPS mission and park operational goals. By demonstrating shared stewardship for America's public lands, volunteers set the example for future generations and ensure safety, access, and enjoyment for today's park visitors.The VIP program was created to provide a way for the NPS to accept and utilize voluntary help in a way that is mutually beneficial to the NPS and to volunteers. VIPs work alongside NPS staff and partners to help preserve and protect our natural and cultural resources.The volunteers at Buffalo National River play a critical role in the overall success of the park. Check out the different volunteer opportunities below and learn more about some of the great work our volunteers and partners have done here.

VOLUNTEER OPPORTUNITIES: Buffalo National River has volunteer opportunities for all different ages, interests, and time commitments. Explore our current volunteer openings below. Thank you for your interest in volunteering at Buffalo National River and we look forward to working together!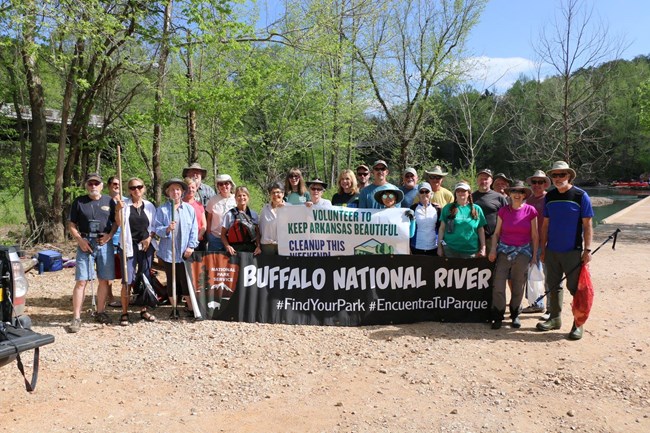 Short - Term Volunteer Opportunities
Organized volunteer opportunities like river cleanups and trail maintenance days are normally associated with Earth Day (April), National River Cleanup Day (May), National Trails Day (June), and National Public Lands Day (September). Please see our
calendar
for our planned one day or weekend events.
The Buffalo National River Partners host a variety of volunteer opportunities throughout the year including river cleanups, invasive plant removal, trail maintenance, elk education, and more. Check out their
calendar
for upcoming opportunities.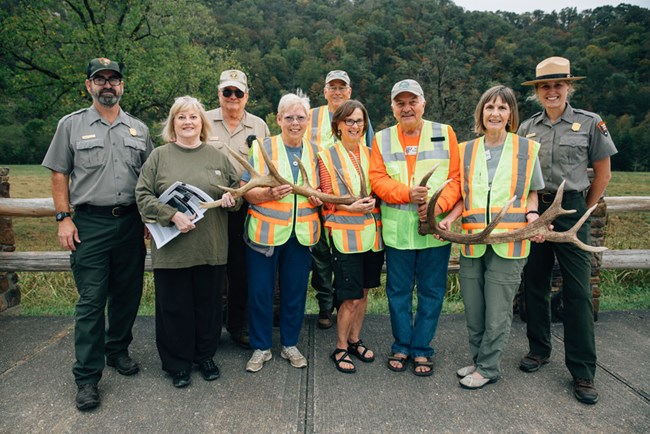 Episodic and Long-Term Volunteer Opportunities
For those who are interested and available on a more consistent basis please see our
list
of our current episodic and long-term opportunities. Some long term volunteer positions will require a formal application via
volunteer.gov
and selection is based on favorable qualifications and background checks.
Current Volunteer Opportunities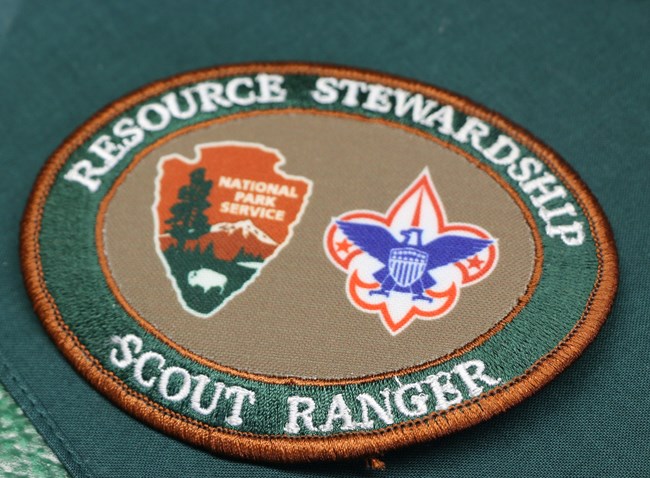 Buffalo National River 50-Miler Patch
This patch is awarded to all Scouting and Venture group members that complete a 50-mile float/hike and an approved 10-hour service project within 10 consecutive days.

Requests should be sent to the VIP Coordinator: e-mail us

The initial request should include tentative dates, put-in and take-out locations, total number of participants to include child/adult ratio, group representative with phone number and email address, any logistical needs of the group that might be facilitated by the park, and if you would prefer the awards to be presented in person or mailed after the completion of the trip.
The trip report should be submitted within 10 days of the completion of the trip and safe return to the group's home station.
Visit our keyboard shortcuts docs for details
Duration:

1 minute, 11 seconds
Rob Stephens is the Arkansas Advocate for the Leave No Trace Center for Outdoor Ethics. Through his volunteer support for educational programs, signage/publication/web content development and community science efforts, he has been instrumental in Buffalo National River's distinction as a Leave No Trace Gold Standard Site. Thank you for your volunteerism and stewardship, Rob!
Last updated: November 21, 2021