Photos & Multimedia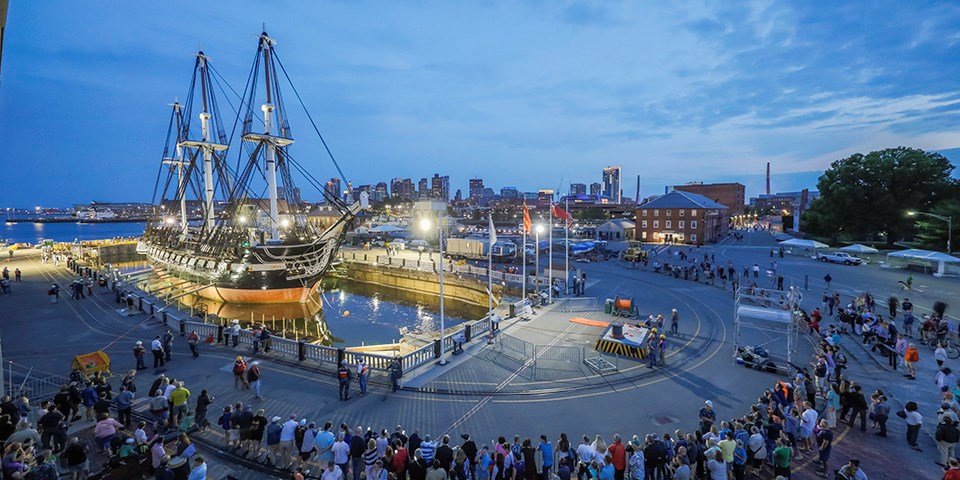 Boston National Historical Park encompasses some of the most stunning urban viewscapes in the nation. Stories of the past intersect with daily life everywhere in Boston: Views of 18th century historic buildings are backdropped with Victorian office buildings and modern skyscrapers. Historic ships sail past neighborhood parks and working seaports. Children play underneath granite monuments and bronze memorials.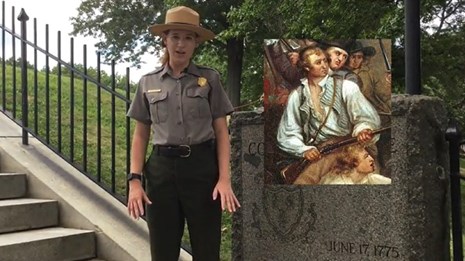 5 Things You Should Know: Bunker Hill
Through this video series, explore 5 things you should know about the 1775 Battle of Bunker Hill and the people who fought in this battle.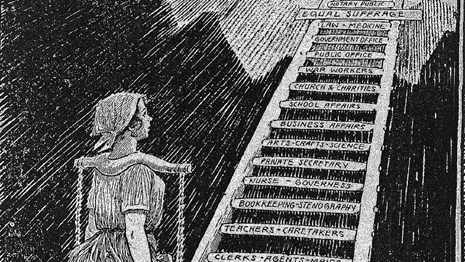 Defining Their Sphere
A video series that explores the many facets of the women's rights movement in Boston. (Photo credit: Library of Congress)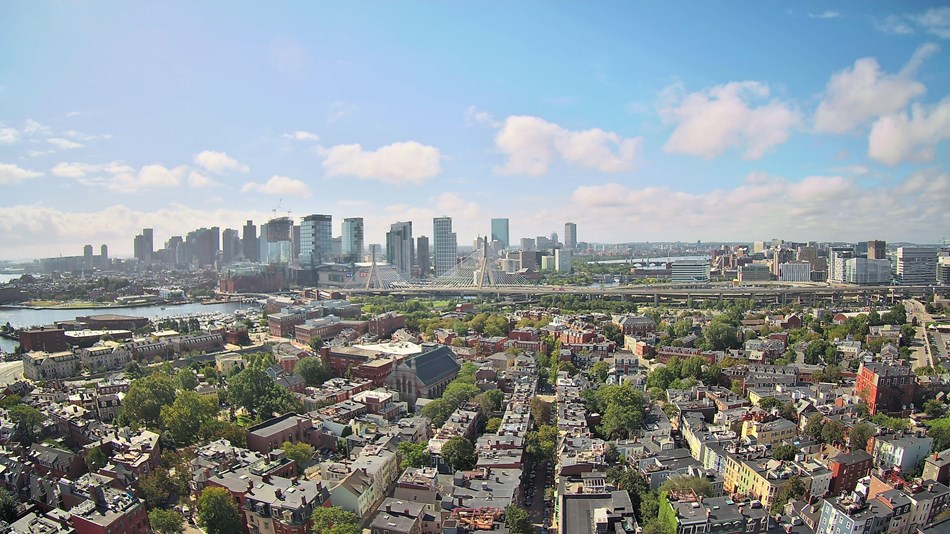 Bunker Hill Monument Climb
Join Ranger Josh on a virtual climb to the top of Bunker Hill Monument - a 294 step journey!
---
USS Cassin Young and Navy Yard Videos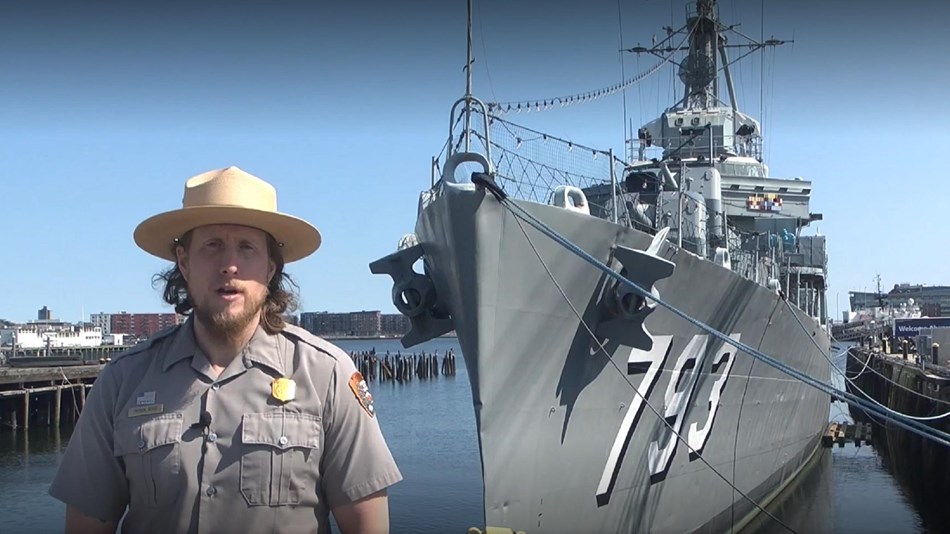 Virtually Tour the USS CASSIN YOUNG
In this video series, explore the USS Cassin Young (DD-793) through a virtual tour with Rangers Patrick and Josh.
USS Cassin Young Volunteer-in-Park Buzz Smith explains the events that took place aboard the ship on April 12, 1945

Duration:

5 minutes, 43 seconds
On June 13th, 1944, USS Cassin Young had her first taste of battle off the island of Saipan.

Duration:

11 minutes, 12 seconds
July 30th, 2020, marks the 75th anniversary of the final kamikaze strike on USS Cassin Young during the Battle of Okinawa. Join Volunteer in Park Buzz Smith has he describes how Cassin Young survived her most challenging ordeal in the waning days of World War II.

Duration:

8 minutes, 19 seconds
Join us for a sit-down interview with Margaret Spalluzzi, a real life "Wendy the Welder" from World War II.

Duration:

8 minutes, 30 seconds


Last updated: December 17, 2021