School Vacation Programming
Looking for fun things to do during school vacation?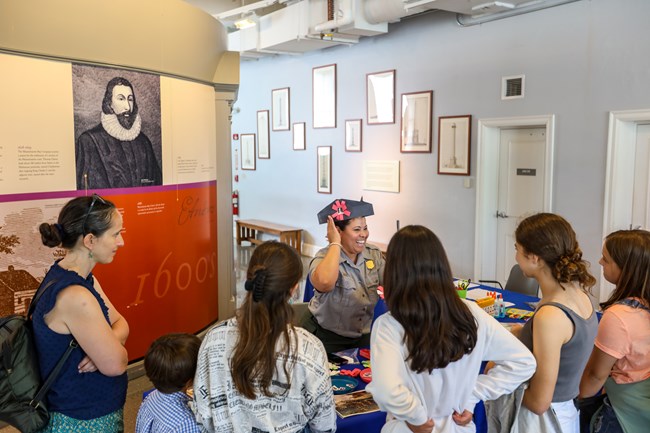 Enjoy lots of FREE, drop-in activities that are family-friendly. Join us at the Charlestown Navy Yard Visitor Center for a variety of fun activities that may include:
Ropemaking
"Riveting" a ribbon bracelet
Coloring pages
Word searches
And more!
School Vacation Programming usually occur during the following school holiday breaks:
February Recess
Spring Recess
Thanksgiving Recess
Winter Recess
See below for information regarding the upcoming school vacation programming or follow us on Facebook (Boston National Historical Park) for information on activities and updates about school vacation programming.
Upcoming School Vacation Programming:
Check back for Fall 2023 Programming
Won't be able to join us for this programming? See below for other ways you can explore our park.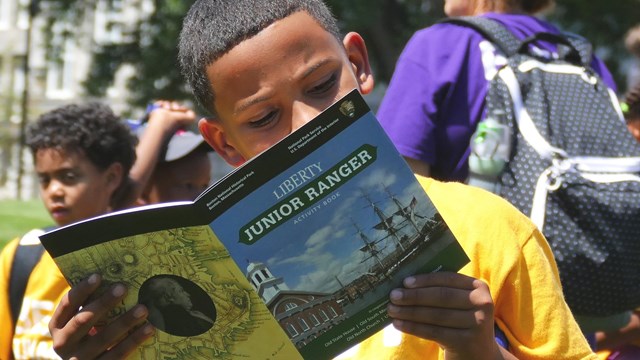 Junior Ranger Program
Explore Boston's revolutionary past and discover fascinating facts about the events, people, and places with the Junior Ranger Handbook.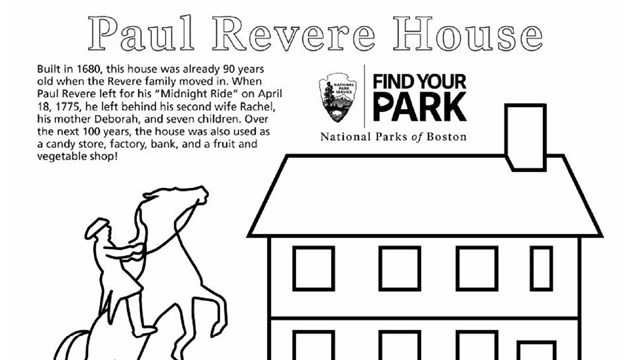 At-Home Activities
Want to color Faneuil Hall green? Or send your friend messages with signal flags? Dive into the various activities you can do from home!
Every Kid Outdoors
Learn how 4th Graders and their guests get free access to Federal Lands and Waters.
Last updated: June 16, 2023