Preservation
The National Parks of Boston is committed to preserving its historic sites so today's visitors and future generations can continue to find meaning and relevance in these sites and stories.
Explore below to learn about ongoing and previous preservation projects.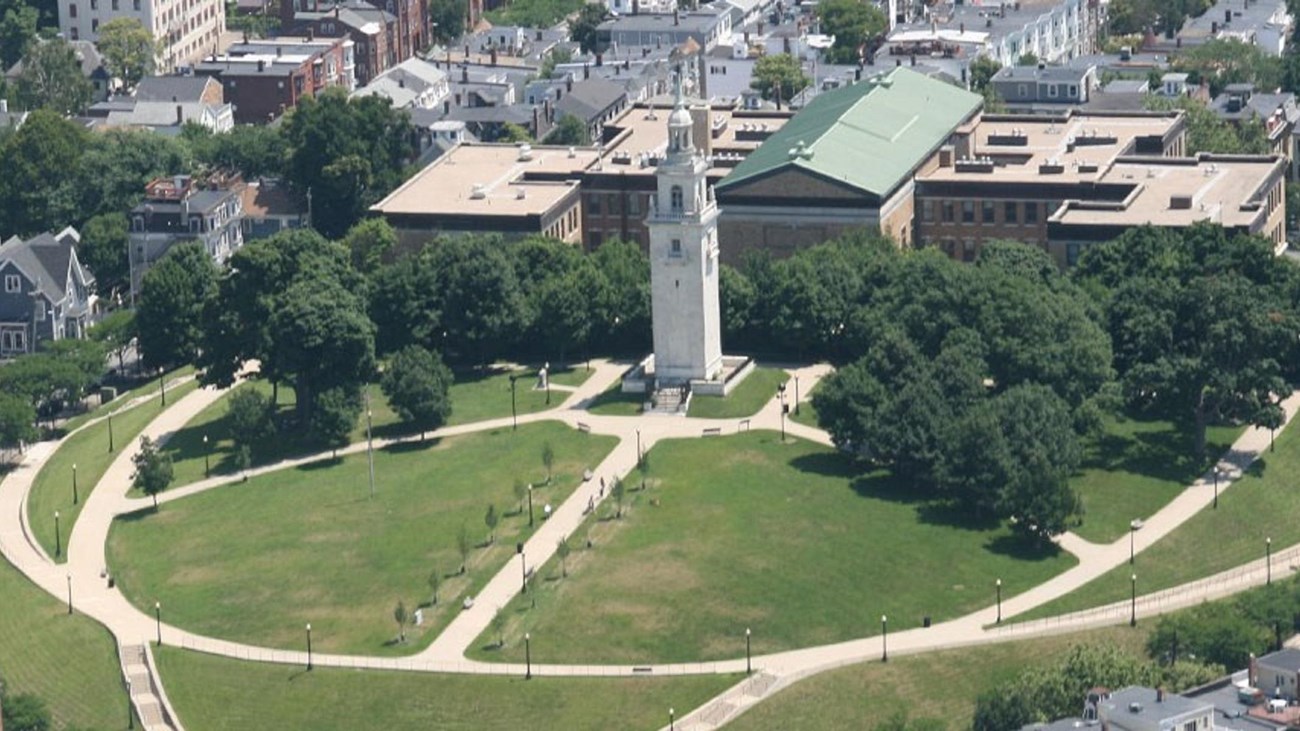 Dorchester Heights Monument GAOA Funding
Learn about the multimillion-dollar restoration of the Dorchester Heights Monument with funding from the Great American Outdoors Act (GAOA).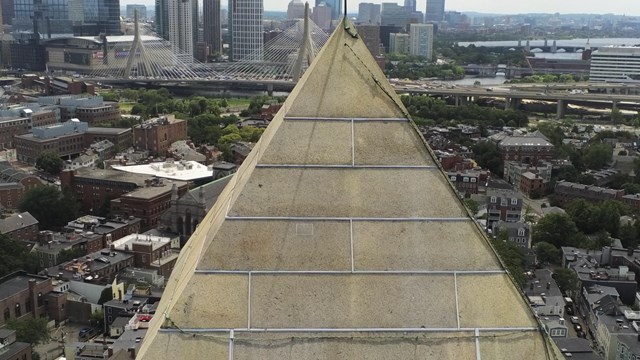 Monument Pyramidion Restoration
As an iconic and national monument, the National Park Service is taking steps to preserve the Bunker Hill Monument for years to come.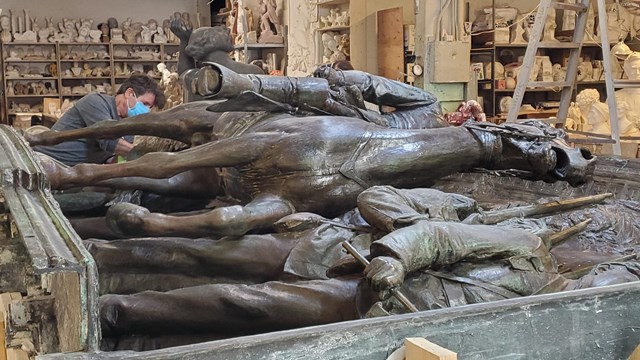 Restoring the Shaw 54th Memorial
Dive into the multi-year project to restore the Shaw 54th MA Regiment Memorial and the ongoing work to preserve the history it represents.
Last updated: October 26, 2023