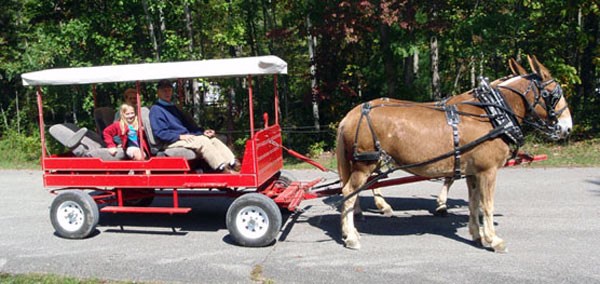 Big South Fork NRRA offers a wide variety of outdoor recreational opportunities, and wagon riding is one of them.
Wagons are allowed on all roads or multi-use trails as long as they are properly marked per state law. Wagon use on campground roads is prohibited. Travel from East Bandy Road to Duncan Hollow road via the campground road past the pool is permitted.
All total, visitors may ride a wagon on 172 miles of roads (both paved and gavel-graded) at Big South Fork NRRA.