Hiking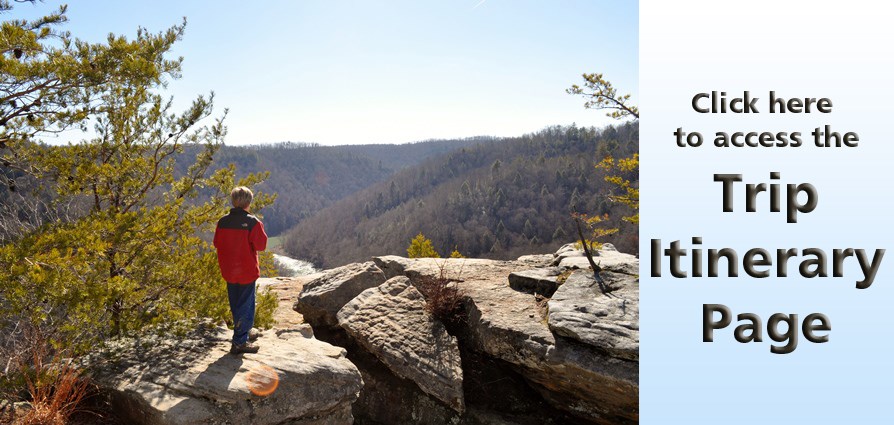 Hiking is one of the most popular and rewarding activities within Big South Fork. A large trail system is designed to take you into the heart of the park. Big South Fork has developed a map depicting the trail system, broken into nine detailed maps of all trail uses. If you need something a little more planned out, try our trip itinerary page with some of the most popular routes already mapped out for you.

Within the trail system there are a full range of opportunities available, from a short easy hike along the Big South Fork River to long and strenuous multiple day hikes and backcountry camping.

The information presented on the Tennessee hiking trails and the Kentucky hiking trails, only scratches the surface of what is available in Big South Fork. As you plan your hiking adventure in the park, contact the staff at both visitor centers for complete and up-to-date information on these and other trails in the park. In addition, trail maps and guide books are available from Eastern National.

In an effort to make the trail system more user friendly for a wide variety of users at Big South Fork, the park has implemented a trailhead and trail marking system.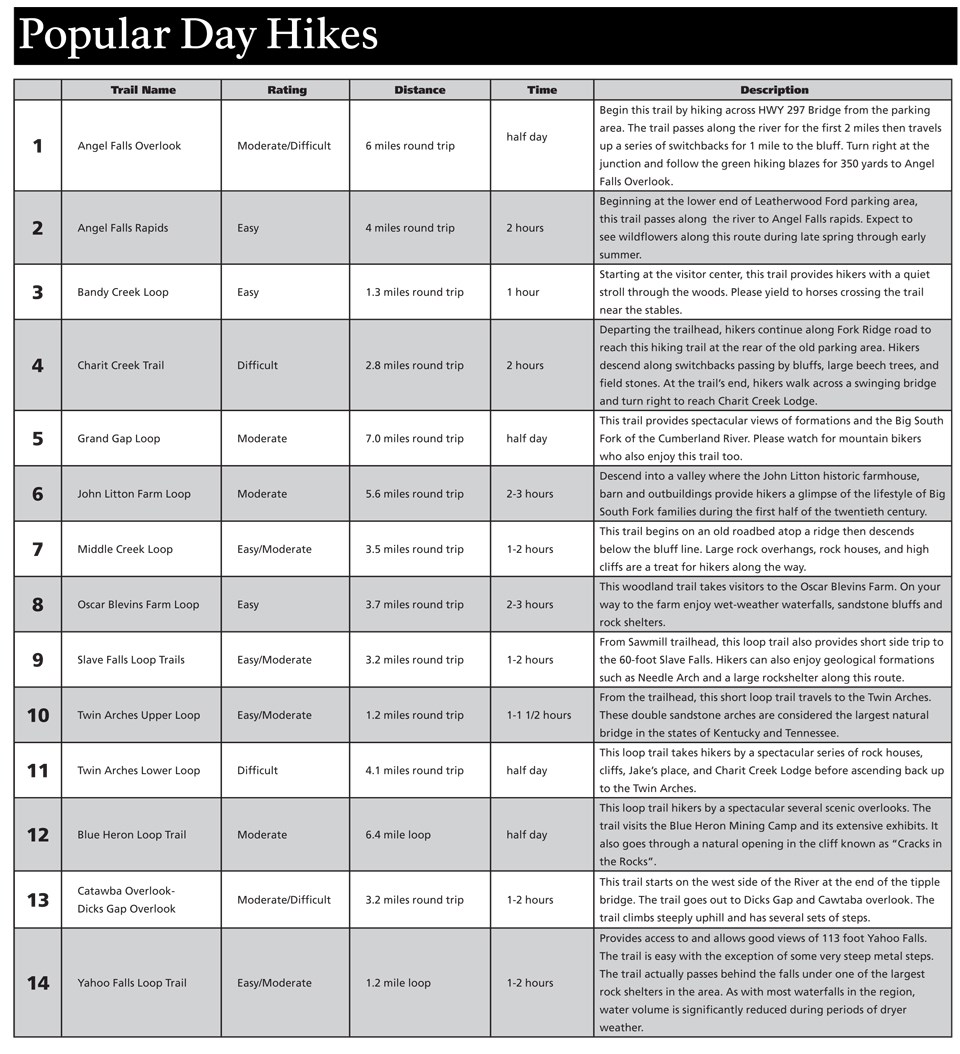 Last updated: January 21, 2021