Night Sky & Astronomy Programs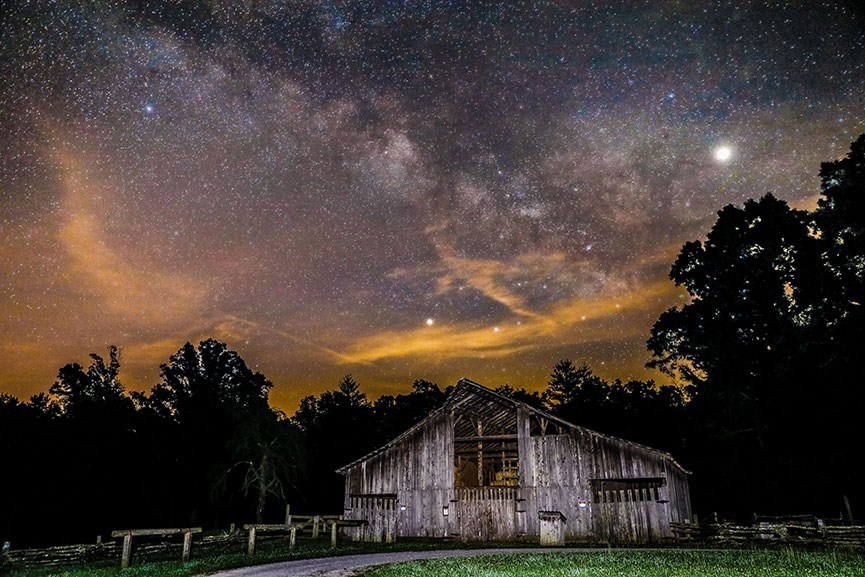 Join us for an evening of dark sky education and celebration by attending a ranger-led astronomy and night sky programs at Big South Fork National River & Recreation Area. Presentations will include constellation tours that guide visitors through the night sky.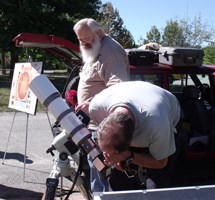 Astronomy Programs
Park staff and volunteers with the University of Tennessee and Eastern Kentucky University have hosted astronomy programs in the dark night skies of the Big South Fork. The National Park Service, along with partners, conduct night sky outings on a regular basis. Call the park visitor center for dates and more information.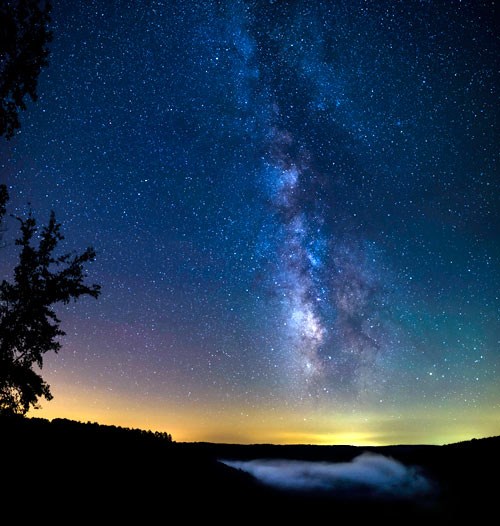 2021 SCHEDULE
The National Park Service, University of Tennessee, Eastern Kentucky University, and amateur astronomers, are conducting night sky programs on the following dates and times throughout the summer:
May 29 - Bandy Creek Visitor Center at 9:30 PM
June 12 - Blue Heron Overlook at 9:30 PM

July 10 - Blue Heron Overlook at 9:30 PM

July 17 - Bandy Creek Visitor Center at 9:30 PM

August 7 - Blue Heron Overlook at 9:30 PM
October 2 - Blue Heron Overlook at 8:30 PM
October 16 - Bandy Creek Visitor Center

at 8:30 PM
All programs are subject to change, or cancellation at any time.
SPECIAL CONSIDERATIONS
Bring a blanket and chair for comfortable seating for the dark sky programs. The Bandy Creek programs are wheelchair accessible. However, the Blue Heron Overlook programs are accessed via a short 0.6 mile paved trail with some slight elevation changes. All programs are free to the public. In the event of rain or inclement weather, the Blue Heron programs will be cancelled, however, the Bandy Creek programs will be moved indoors to the Interpretation & Education building next to the visitor center.
For directions and additional information, please call Bandy Creek Visitor Center at 423-286-7275.
Dark skies are essential natural, scientific, cultural, and economic resources. National parks, including Big South Fork, are home to some of the last remaining dark skies in the country, and are committed to protecting the night sky resource.
To learn more about the importance of the natural dark sky and how to minimize light pollution, please click here.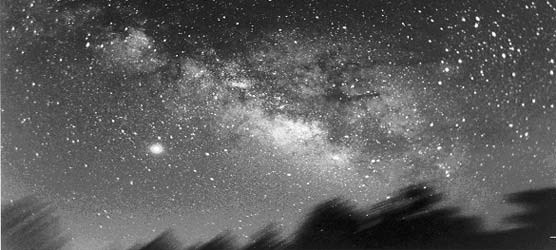 For more information on exploring the night skies in our national parks, use the following link:
Exploring Night Skies - Night Skies (U.S. National Park Service) (nps.gov)
Last updated: May 20, 2021