Night Sky & Astronomy Programs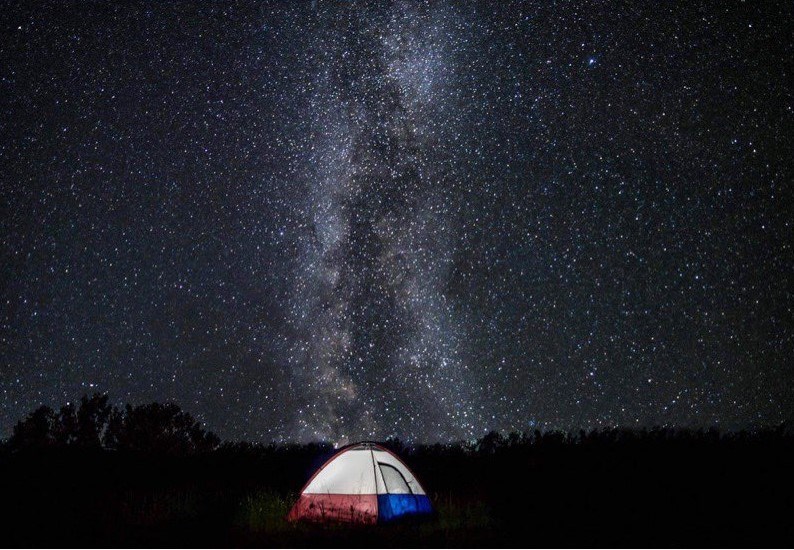 When we look up at a dark night sky, we are essentially seeing the same sky that humans have looked upon for thousands of years. The same dark and starry sky has evoked countless myths, art, literature and music from cultures around the world. It is a timeless and boundless resource.

We generally think of dark night skies as a scenic resource, valued by amateur astronomers as well as casual stargazers. Sometimes forgotten is the importance of natural darkness for wildlife. Nearly half the species on Earth are nocturnal—active at night instead of during the day. The absence of light, natural or otherwise, is a key element of their habitat. Many species rely on natural patterns of light and dark to navigate, nest, mate, hide from predators, and cue behaviors. In fact, true darkness is essential to all living things, including us!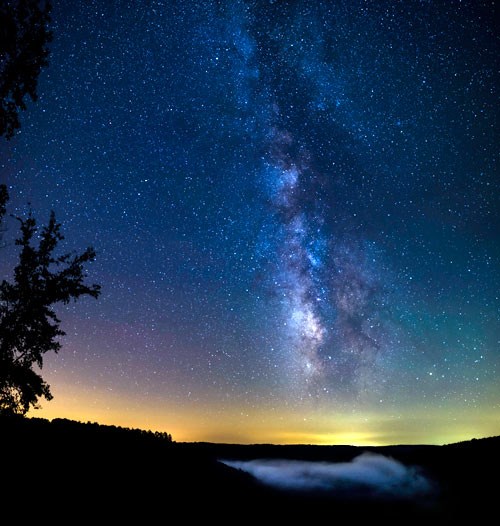 National parks are some of the best places in America to see the starry night sky. Staring at the spectacular array of stars in the night sky with the light band of the Milky Way streaking overhead is a quintessential experience for many national park visitors.

Astronomy based activities are among the most popular visitor programs offered in parks, and night sky festivals often attract thousands of participants. However, natural lightscapes in many national parks have been diminished by light pollution, which occurs in two main forms, sky glow and direct glare, most of which results from poorly designed outdoor lighting. Help us in our efforts to reduce light pollution and preserve our night skies for the enjoyment of future generations.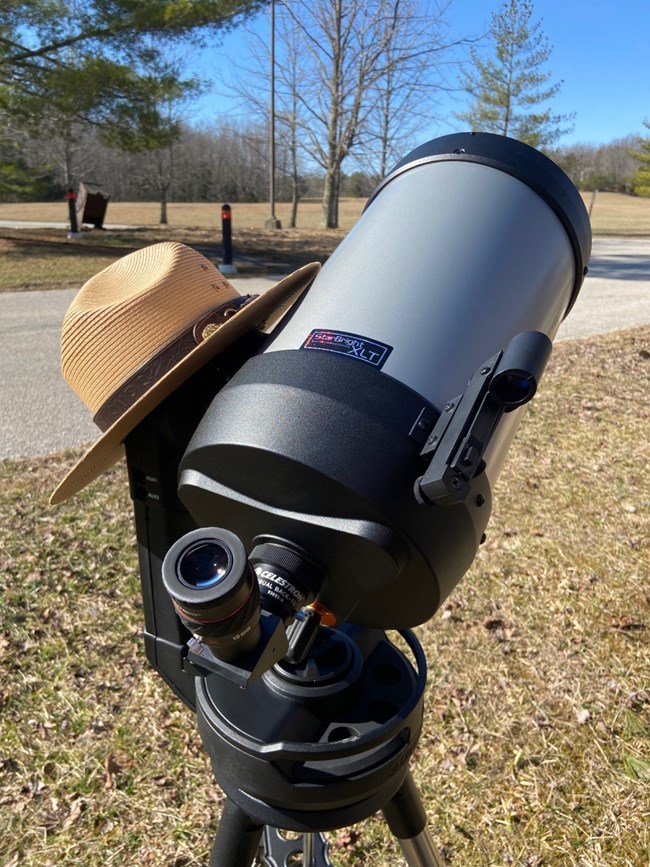 2022 SCHEDULE
The National Park Service, Eastern Kentucky University, and amateur astronomers, are conducting night sky programs on the following dates and times throughout the summer:
May 28 - Bandy Creek Visitor Center at 10:00 PM ET
September 24 - Blue Heron Overlook at 8:30 PM ET
October 22 - Bandy Creek Visitor Center at 8:30 PM ET
October 29 - Blue Heron Overlook

at 8:30 PM ET
All programs are subject to change, or cancellation at any time.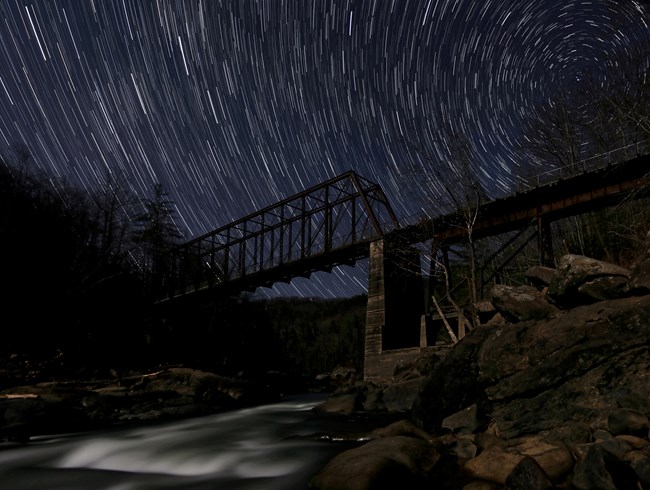 WHERE?
Bandy Creek Visitor Center
151 Stable Road
Oneida, TN 37841

Blue Heron Outdoor Museum
8249 Mine 18 Rd
Strunk, KY
SPECIAL CONSIDERATIONS
Bring a blanket or chair for comfortable seating and a red light flashlight for dark sky programs. The Bandy Creek programs are wheelchair accessible. However, the Blue Heron Overlook programs are accessed via a short 0.6 mile paved trail with some slight elevation changes. All programs are free to the public. In the event of rain or inclement weather, the Blue Heron programs will be cancelled, however, the Bandy Creek programs will be moved indoors to the Interpretation & Education building next to the visitor center.
For directions and additional information, please call Bandy Creek Visitor Center at 423-286-7275.
Dark skies are essential natural, scientific, cultural, and economic resources. National parks, including Big South Fork, are home to some of the last remaining dark skies in the country, and are committed to protecting the night sky resource.
To learn more about the importance of the natural dark sky and how to minimize light pollution, please click here.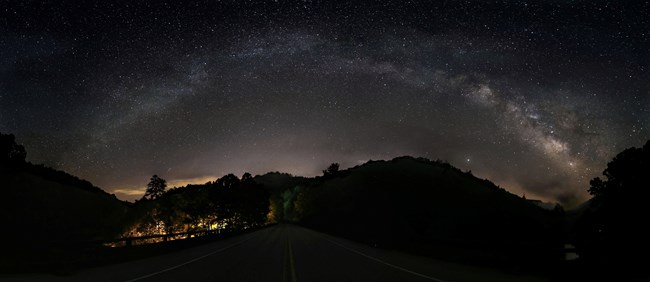 For more information on exploring the night skies in our national parks, use the following link:
Exploring Night Skies - Night Skies (U.S. National Park Service) (nps.gov)
Last updated: March 4, 2022