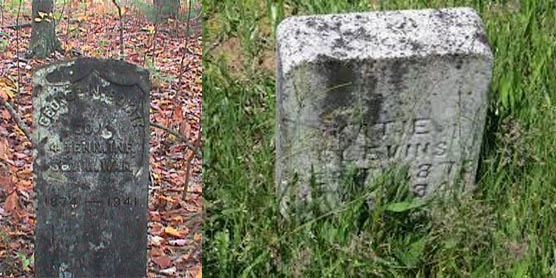 News Release Date:
June 24, 2013
Contact: Sherry Fritschi, 423-286-7275
Contact: Effie Houston, 423-569-9778
There will be a guided walk to the Katie Blevins Cemetery that will focus on burial traditions in the region of the Cumberland Plateau.  To attend please meet at 7:00 p.m. (EDT) on Saturday, July 6, at the Bandy Creek Trailhead in Big South Fork National River and Recreation Area.  Visitors will learn about burial traditions on or near the land that became Big South Fork.  Participants will also have the opportunity to tell a story about family traditions.
The Bandy Creek Trailhead is located past the Bandy Creek Visitor Center on the Bandy Creek Loop.  Take a left turn to reach the parking area and restroom right before the paved road becomes a gravel road.
In case of inclement weather, the program will be held in the Interpretation and Education Building located beside the Bandy Creek Visitor Center.  Please call the Bandy Creek Visitor Center at (423) 286-7275 if you have any questions.