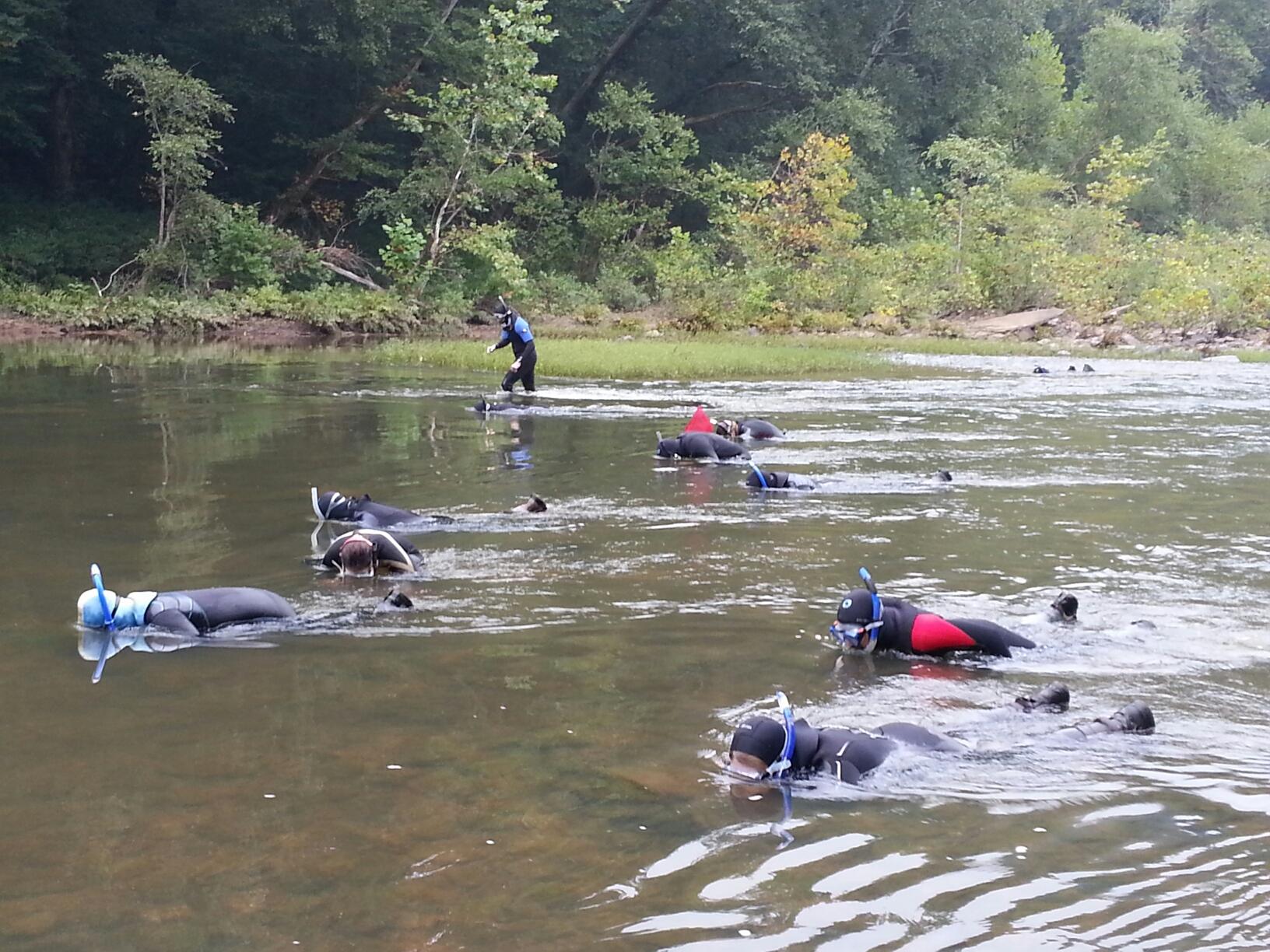 News Release Date:
October 6, 2014
Contact: Henrietta Degroot, 209-617-5558
Contact: Tom Blount, 423-569-9778
The National Park Service is hosting a science workshop on Wednesday, October 29, at the theater in Historic Rugby. The public is invited to spend the day with scientists who have been conducting research at the Obed Wild and Scenic River and Big South Fork National River and Recreation Area. The overall goal of the public meeting is to facilitate an increased understanding of the ecosystems of the parks, enhance communication and collaboration among researchers and the public, and encourage future scientific investigations. Poster presentations at the end of the workshop will provide an opportunity for less formal dialogue with the scientists. "Our hope is that participants will leave the meeting with a sense of accomplishment, a greater scientific knowledge, and a renewed dedication to the protection of our natural and cultural resources for future generations," said Niki Stephanie Nicholas, park superintendent.
Scientists from the University of Tennessee, Eastern Kentucky University, U.S. Geologic Survey, East Tennessee State University, and other institutions will present their findings on a wide range of research topics including geology, hydrology, biology, anthropology, and aquatic ecology. If you would like more information about this free event, please contact Henrietta DeGroot at (209) 617-5558.