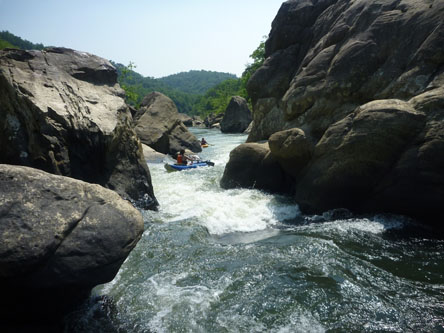 News Release Date:
July 13, 2015
Contact: Noel Mays, 423-569-9778
Contact: Chris Derman, 423-569-9778
As part of the 100th anniversary celebration of the National Park Service, the Big South Fork National River and Recreation Area announces an "On the River with a Ranger" event. This NPS Centennial program will take place at 10:00 a.m. (Eastern Time) on Friday, July 17, 2015, at Blue Heron, Kentucky, and will feature ranger-led talks focusing on the river ecosystem, history of use of the river corridor, river recreation, and river rescue techniques.
Please call or email Effie Houston at (423) 569-9778 or effie_houston@nps.gov if interested in attending. Attendees are encouraged to bring bug spray, sunscreen, drinking water, and a chair.
To learn more about upcoming events at the Big South ork National River and Recreation Area, go to https://www.nps.gov/biso/learn/news/index.htm