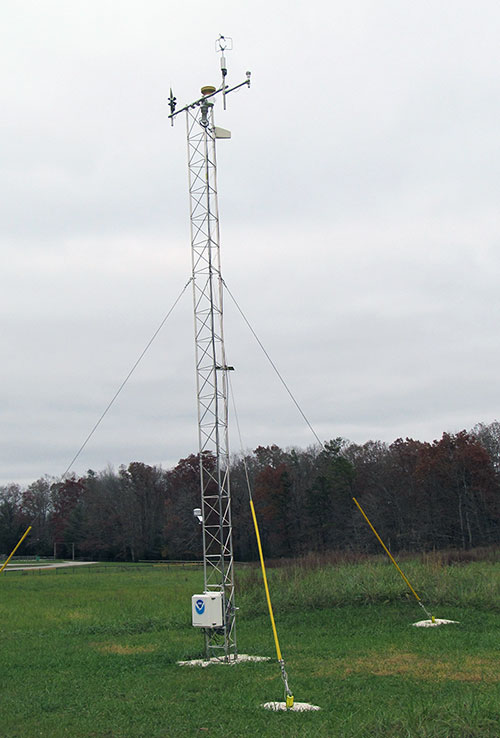 News Release Date:
November 15, 2017
Contact: Tom Blount, (423) 569-9778
Contact: Christopher Derman, (423) 569-9778
A new weather station has been installed at Big South Fork National River & Recreation Area and data is now available online.
The National Oceanic and Atmospheric Administration's Atmospheric Turbulence and Diffusion Division, in cooperation with the National Weather Service Forecast Office, Morristown, Tennessee, and Big South Fork National River & Recreation Area, have installed a meteorological observing station near Bandy Creek Visitor Center.
The purpose of this project is to provide a near real-time observation platform for Big South Fork NRRA and the National Weather Service (NWS).
"This observing station will increase situational awareness of severe weather, heavy rainfall events, and winter storms across the northern Plateau, said Superintendent Niki Stephanie Nicholas. "The near real-time access to temperature, precipitation and wind data will greatly benefit the forecasters at the NWS."
Meteorological observations are continuously collected with 15-minute averages. Data is available on NOAA's web site at
http://bigsouthfork.atdd.noaa.gov
.