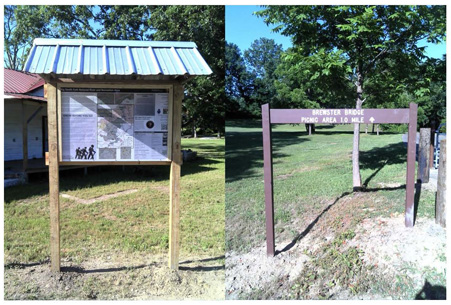 News Release Date:
July 23, 2015
Contact: Wallace Linder, 423-569-9778
Contact: Chris Derman, 423-569-9778
The Big South Fork National River and Recreation Area recently completed a project that establishes the Brewster Bridge Trail trailhead located at the R.M. Brooks General Store at 2830 Rugby Parkway just outside of Rugby, Tennessee. The hiking/biking trail is a mile long and follows an old abandoned state highway down across the old Brewster Bridge and then to the newly renovated picnic area and canoe launch.
For more information on recreation opportunities in the Big South Fork, call the Bandy Creek Visitor Center at (423) 286-7275.