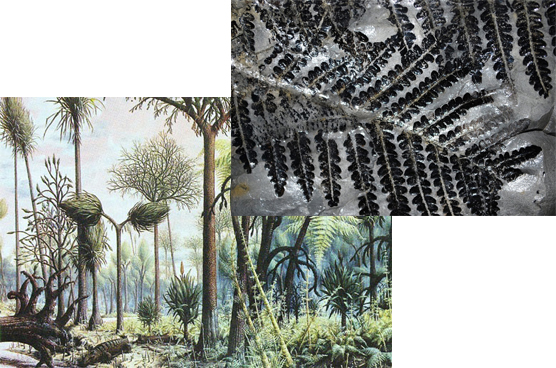 News Release Date:
May 9, 2014
Contact: Chad Harrold, 423-569-9778
Contact: Dave Carney, 423-569-9778
Big South Fork Geologist Chad Harrold will be leading a walk through time on Saturday, May 17, 2014.  The hike begins at the Leatherwood Ford gazebo at 10:00 a.m. (ET).  From there, Chad will lead folks along the Angel Falls Trail to Angel Falls, a distance of 2.0 miles one way.  Visitors will discover the park was once located in a shallow sea and beach environment more than 300 million years ago.  As the group proceeds down the trail, viewing of fossils, minerals, coal seams and paleoenvironments will be discussed.
Leatherwood Ford is located between Headquarters and Bandy Creek on Leatherwood Road (Highway 297) in the gorge next to the river.  Participants are asked to wear sturdy shoes, bring water, and come prepared for the weather.Cameras are encouraged.
For more information or directions, please call the Bandy Creek Visitor Center at (423) 286-7275.