Join a Ranger for a Fireside Chat at Bandy Creek Visitor Center, Saturday, December 13
Date:
December 3, 2014
Contact:
Chelsea Lauber
, 423-286-7275
Contact:
Bill Herman
, 423-286-7275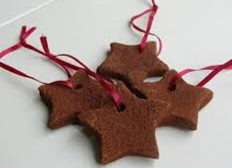 The Big South Fork National River and Recreation Area announces a 30-minute, interpretive fireside chat with a ranger about the region's holiday traditions. Enjoy this time with a ranger next to the wood burning fireplace in Bandy Creek Visitor Center learning about holiday traditions of the past. Visitors will also have the opportunity to participate in a holiday craft that they can either take home to share with family and friends or leave on the Visitor Center holiday tree for all to enjoy! This fireside chat and holiday activity will begin at 11:00 a.m. (Eastern Time) in the Bandy Creek Visitor Center and last about a half hour.
This fireside chat with a ranger program is free of charge and wheelchair accessible. Everyone is welcome.
For directions or additional information, please call the Bandy Creek Visitor Center at (423) 286-7275.
Last updated: April 14, 2015