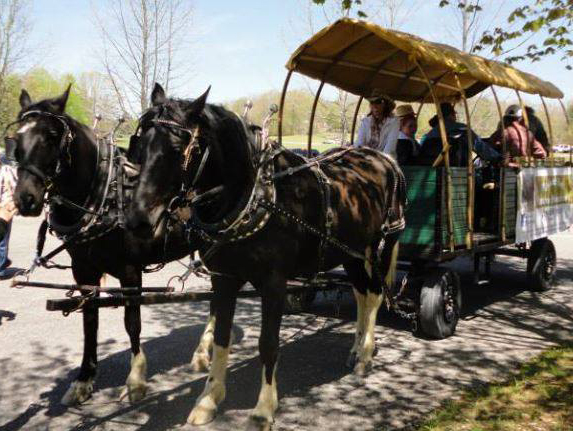 News Release Date:
October 22, 2014
Contact: Letitia Neal, 423-569-9778
Contact: Matt Hudson, 423-346-6294
Big South Fork National River and Recreation Area announces that permit holder Big South Fork Outdoor Adventures will be providing guided wagon rides at Bandy Creek every Saturday from October 25 through November 21 between the hours of 1:00 p.m. and 6:00p.m. ET. The rides are customizable to the visitor's preference and can range from 30 to 60 minutes long. The fee is $5.00 to $25.00 per person based on the length and difficulty of the ride.  Reservation may be made by calling (423) 286-3902.
For further information, contact the Bandy CreekVisitor Center at (423) 286-7275.