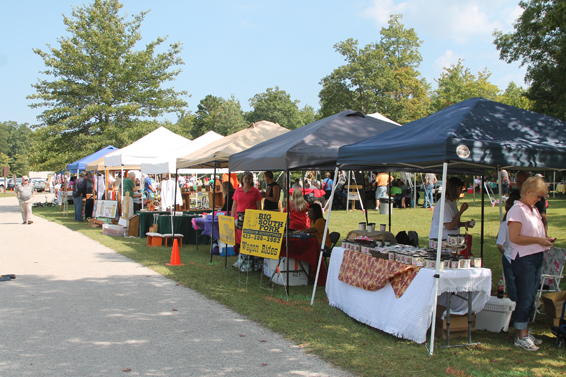 News Release Date:
March 27, 2015
Contact: Letitia Neal, 423-569-9778
Contact: Matt Hudson, 423-346-6294
Big South Fork National River and Recreation Area will be hosting the Fifteenth Annual Spring Planting and Music Festival on Saturday, April 25, 2015. Traditional arts and crafts as well as music will be included as part of the festival throughout the day. The park would like to take this opportunity to extend an invitation to all interested crafts persons to participate in this year's festival.
The National Park Service's policy regarding arts and craft sales does allow for the sales of demonstrated arts and crafts. A one-time fee of $25.00 is required for craft vendors interested in selling crafts during this one-day festival. This fee can be applied towards your application to be a part of the Storytelling Festival in September as well. All crafters will need to bring their own tent, table, chairs and equipment. Generators are not permitted.
If you are interested in selling your craft during this year's event, contact the Fee Program Manager,Letitia Neal, at (423) 569-2404, extension 240, or tish_neal@nps.gov. All applications need to be submitted no later than Friday, April 17.
For further information on this special event as well as other events, call the Bandy Creek Visitor Centerat (423) 286-7275 or visit the website at www.nps.gov/biso.