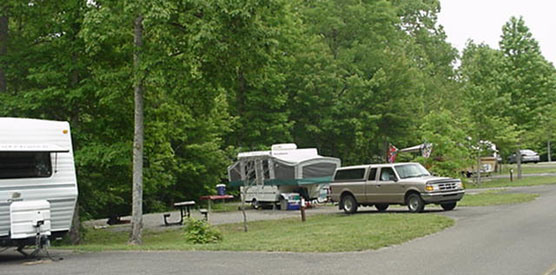 News Release Date:
March 14, 2013
Contact: Letitia Neal, 423-569-9778
The Big South Fork National River and Recreation Area is pleased to announce that camping facilities at the Blue Heron and Bandy Creek Campgrounds will be open for use starting Friday, March 29, 2013. Bandy Creek Campground loop A will not be open until Monday, April 15, 2013, due to maintenance issues.
Currently there are a limited number of sites at Bandy Creek Campground and the primitive Alum Ford Campground that are available year-round for visitors who like to camp during the off-season. March is a great month to explore the outdoors and view the terrain before the greenery begins to obscure the view. Whitewater rafting, hiking, mountain biking and horseback riding are among the favorite recreational activities that take place this month as well.
Camping is provided at the Bandy Creek Campground in Tennessee, the Blue Heron and Alum Ford Campgrounds in Kentucky, and at the concession-operated Station Camp and Bear Creek Horse Camps. These campgrounds offer a range of camping possibilities from primitive tent camping to sites with water, electricity and modern bathhouses.
For more information on any of these facilities, call the Bandy Creek Visitor Center at (423) 286-7275. Reservations for Bandy Creek and Blue Heron Campgrounds can be made at 1-877-444-6777 or online at www.recreation.gov. Reservations for the Bear Creek and Station Camp horse camps can be made by calling (423) 569-3321.