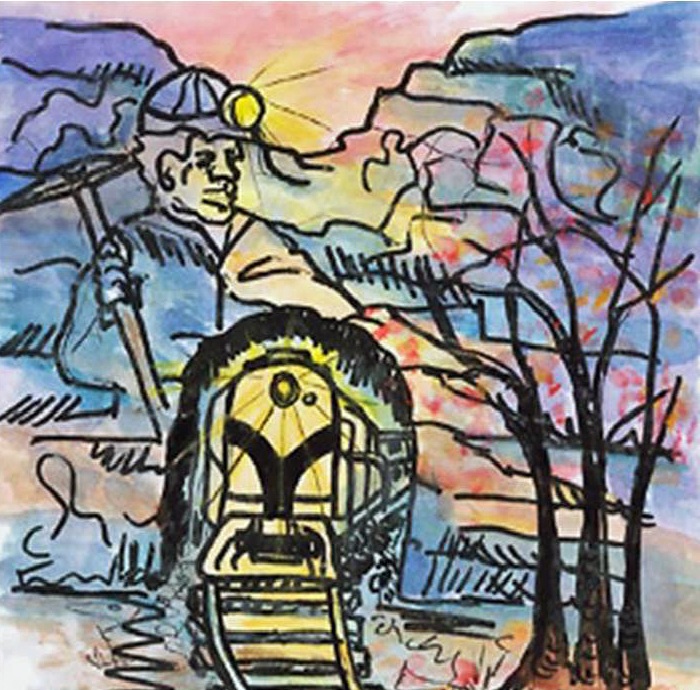 News Release Date:
August 14, 2015
Contact: Frank Graham, 606-376-3787
Contact: Chris Derman, 423-569-9778
September is a great time to come enjoy traditional storytelling at Big South Fork National River and Recreation Area. Make plans now to attend the year's kickoff event, the 5th Annual Blue Heron Ghost Train Storytelling event on September 12, 2015. Evening storytelling sessions will begin around 7:30 p.m. (ET) at the Blue Heron Mining Community Interpretive Center near Stearns, Kentucky. During this special event, park staff and volunteers will lead groups of visitors in the darkness of night by only the flickers of lanterns to local storytellers. Through the age-old tradition of the spoken word, storytellers will share their traditional tales from around the region. This event should end around 9:00 p.m.
Visitors have the option of either descending to this abandoned coal-mining camp by railor road. For information on riding the train, please contact Big South Fork Scenic Railway at 800-462-5664, (606) 376-5330, or visit their website at www.bsfsry.com to obtain train tickets. There is a fee to ride this round-trip excursion and reservations are recommended. The train departs from Stearns Depot just after sunset (7:00 p.m.) and will venture under the darkness of the new moon downward in the gorge to Blue Heron.
Those who prefer to attend this event for free may drive their own vehicles to this activity and may follow the directional signs from Stearns via Kentucky Highway 92W and 1651S to 742W. Blue Heron Mining Community is located approximately 12 miles from Stearns, Kentucky, at the end of Highway 742W. For additional
information on directions, please visit the Big South Fork NRRA website at
https://www.nps.gov/biso/index.htm or call the Blue Heron Interpretative Center at (606) 376-3787.
The event does involve walking over some rough ground with low light conditions. A minimum amount of stairs may need to be climbed. Comfortable shoes and clothing is recommended. Free parking is available. Refreshments and heat-and-serve food will be available for purchase at the concession stand.