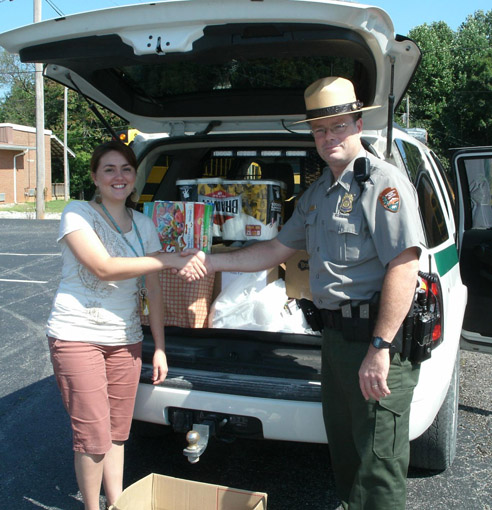 News Release Date:
August 8, 2012
Contact: Randy Scoggins, 423-569-9778
Big South Fork National River and Recreation Area and Obed Wild and Scenic River participated in the National Feds Feed Families campaign. This year, the Pickett County Food Bank in Byrdstown, Tennessee, was chosen to receive the food that was collected. Park employees donated over 220 pounds of food and other needed items.

The Feds Feed Families Food Drive is a national effort that started in 2009 to help food banks and pantries stay stocked during the summer months. During the summer, food banks and pantries usually experience lower levels of donations and a higher demand for assistance. Many children go without meals during the summer months due to the loss of in-school breakfast and lunch programs.