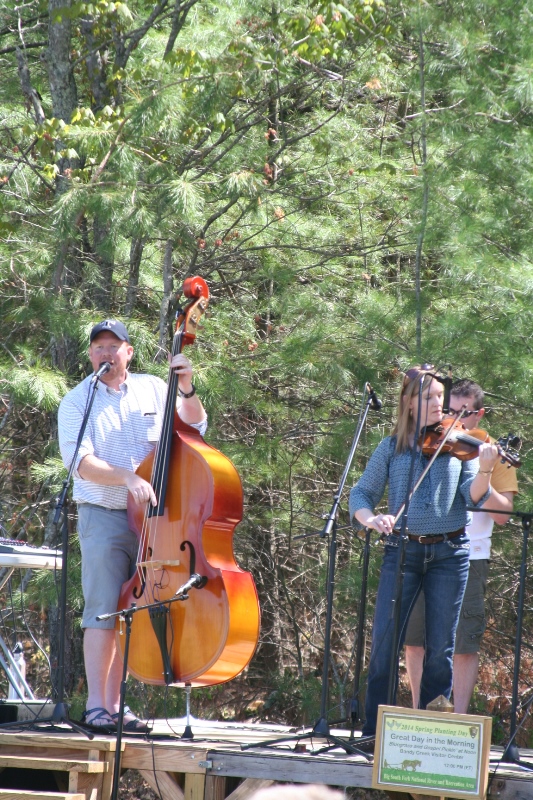 News Release Date:
April 2, 2015
Contact: Letitia Neal, 423-569-9778
Contact: Matt Hudson, 423-346-6294
The Big South Fork National River and Recreation Area will be hosting the Fifteenth Annual Spring Planting Festival on Saturday April 25; beginning this year we have "changed up" the program to include a number of traditional musical groups and renamed the event the Spring Planting and Music Festival. This is a wonderful opportunity to visit historical farms and see how families lived and played in the early 1900s.
In addition to the plowing and planting demonstrations, there will be several musical groups, children's activities, interpretative talks, vendors demonstrating and selling their wares, and food sales. There will be activities at the Bandy Creek Visitor Center area, the Lora Blevins home site, and the Oscar Blevins farm. There will be shuttles running between the three sites every fifteen minutes to allow the visitor to experience all the activities.
Bring a lawn chair or a blanket and bug spray and enjoy a great day of good food and music! This free event starts at 9 a.m. (ET) and goes until 4 p.m. A designated bus parking area is available for large groups. For further information, call the Bandy Creek Visitor Center at (423) 286-7275 or visit the website at www.nps.gov/biso.