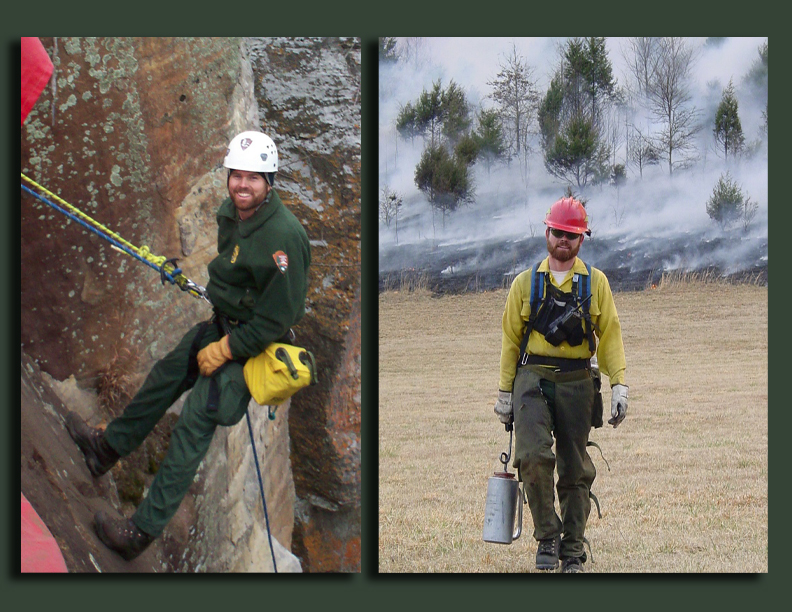 News Release Date:
February 26, 2015
Contact: Matt Hudson, 423-346-6294
Contact: Niki Stephanie Nicholas, 423-569-9778
Law Enforcement Ranger Noel Mays of the Big South Fork National River and Recreation Area is the Southeast Region's 2014 Harry Yount Award recipient. This award recognizes an employee who exemplifies initiative, perseverance, and dedication of National Park Rangers. The National Park Service established the prestigious award in 1994 and it is given annually, both nationally and regionally, to an employee whose "overall impact, record of accomplishments, and excellence in traditional ranger duties have created an appreciation for the park ranger profession." The award is named for the 19th-century outdoorsman generally credited as the first park ranger in Yellowstone National Park.
"Noel's record of credentials and accomplishments demonstrate his strong commitment to protect visitors, employees, and the park resources and understanding of teamwork, leadership, and professionalism. We are honored to have him among our ranks," said Niki Stephanie Nicholas, Superintendent.
Noel Mays has worked at the Big South Fork for two years as the Deputy Chief Ranger. He grew up in northern Arkansas and started working for the National Park Service at the Buffalo National River first as a hydrologic technician and then as a fire fighter. Since then he has worked at the Great Smoky Mountains National Park and Dinosaur National Monument and has served on search and rescue, wilderness management, incident command, and emergency medical technician assignments.
Noel lives with his family in Scott County, Tennessee. His wife, April Wood-Mays, is a ranger with the Obed Wild and Scenic River.