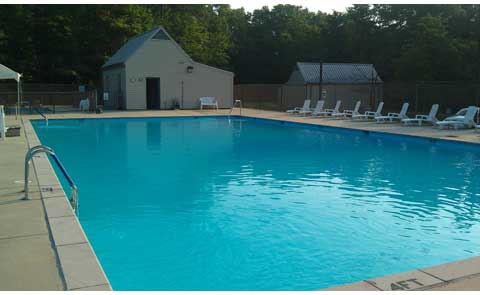 News Release Date:
September 18, 2013
Contact: Letitia Neal, 423-569-9778
Contact: Dave Carney, 423-569-9778
Big South Fork National River and Recreation Area has been actively researching options for opening the Bandy Creek swimming pool next season.  Due to funding constraints imposed by the Sequestration Act, the pool had to be closed for the 2013 season.  The goal of the park is to reopen the pool in 2014, and it has been determined that if the park does not sustain any further budget reductions and the family season pool passes are discontinued, the pool will be able to be open next summer.
The Bandy Creek swimming pool has become a popular attraction during the hot and humid days of summer.  Over the years, it has been documented that swimming pool maintenance and operations costs are much higher than the revenue generated.  The proposed changes will involve discontinuation of the season family pool passes and allow the pool to be open at least on a part-time basis.
The proposed changes are based on a fee comparability study conducted this summer involving similar operations.  The proposals will bring Big South Fork NRRA more in line with the price structure of the community and the businesses that are similar in nature to the park's.
If you have any comments or questions about the proposed price change, contact the park superintendent by writing, Big South Fork Superintendent, 4564 Leatherwood Road, Oneida, TN 37841, by calling at (423) 569-9778, or by
emailing
the park at biso_information@nps.gov.