Big South Fork NRRA Completes Foundation Document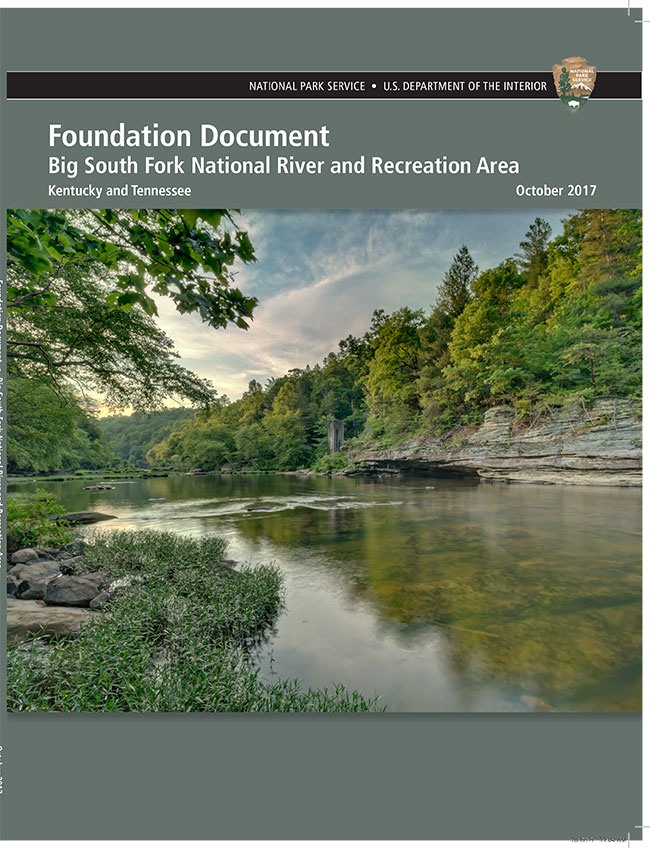 News Release Date:
November 9, 2017
Contact: Christopher Derman, 423-569-2404
Big South Fork National River & Recreation Area's Foundation Document has been completed and is now available online. The purpose of a Foundation Document is to affirm a national park unit's core mission and significance, its key resources and values, and the interpretive themes conveying its important stories. Although not a decision-making instrument, the Foundation Document describes a shared understanding of what is most important about the park. An interdisciplinary team of National Park Service staff from the park and Washington Office completed the Foundation Document in October 2017.
"For those participating in current and future planning efforts, the Foundation Document serves as a point of reference for the most important resources and values of the park," said Superintendent Niki Stephanie Nicholas.
The Foundation Document will help the National Park Service focus efforts on protecting Big South Fork's most important resources and values to achieve the core mission. It provides a basis for ensuring consistency in all park planning and decision making, and for ensuring that all programs and actions contribute to achieving the park's purpose and other mandates. The Foundation Document also identifies conditions, threats, and issues facing Big South Fork's key resources and values, and identifies and prioritizes plans and studies needed for the park.
Each of the 417 units of the National Park System has its own foundation document as part of a new planning framework adopted by the National Park Service in 2012.
The park's foundation document can be downloaded at https://www.nps.gov/biso/getinvolved/foundation-document.htm, or contact Effie Houston at 423-569-9778 for a print copy.
Last updated: November 9, 2017