Big South Fork National River and Recreation Area Welcomes Everyone Back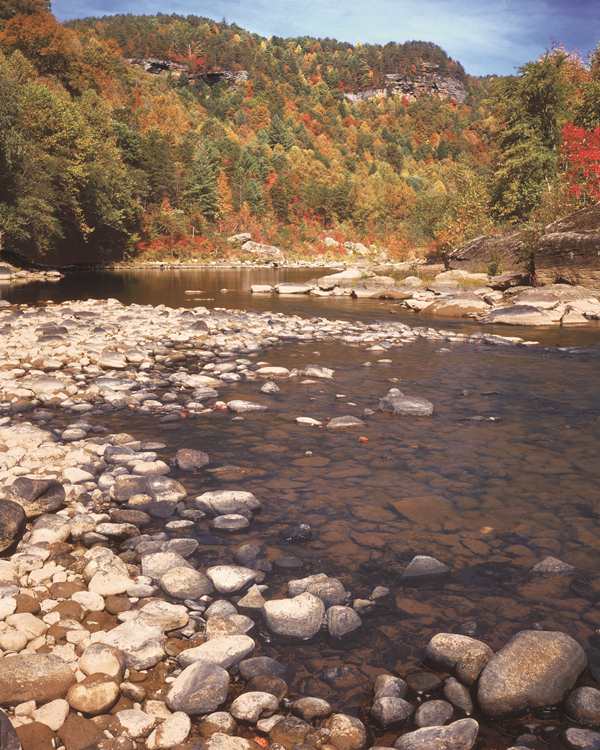 News Release Date:
October 17, 2013
Contact: Dave Carney, 423-569-9778
Superintendent Niki Stephanie Nicholas is happy to announce that Big South Fork National River and Recreation Area has reopened to the public on October 17 and encourages everyone to come enjoy the park.  "October is our most popular month of the year here at Big South Fork, so I am thrilled that we are open in time for the public to still experience the park's vibrant colorful peak," says Nicholas.
Fall colors at Big South Fork peak in middle to late October.  The park reopens with the bright red leaves of sumac and red maples beginning to dominate the landscape complimented by the burgundy sweet gum and tulip poplar.  The forecast is for temperatures in the 60s and low 70s which makes this a perfect time to hike, ride, and enjoy the outdoors.  All five campgrounds (Bandy Creek, Blue Heron, Alum Ford, Station Camp, and Bear Creek) are open, as well as the Bandy Creek Stables, Charit Creek Lodge, and the Big South Fork Scenic Railway.
For those able to come to Big South Fork this weekend, park staff will be conducting a cemetery walk at 6:00 p.m. (EST) Saturday evening at Bandy Creek and a cultural heritage event Saturday at Blue Heron from 10:00 a.m. until 4:30 p.m. (EST).
For more information, call the Big South Fork Headquarters at (423) 569-9778.
Last updated: April 14, 2015