Big South Fork is Currently Seeking Snack Vendor for Pool
Date:
February 19, 2014
Contact:
Letitia Neal
, 423-569-9778
Contact:
Dave Carney
, 423-569-9778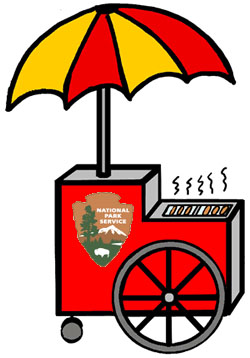 What better way to enjoy a hot summer day at the Bandy Creek swimming pool than to have an ice cream or a hot dog! Big South Fork National River and Recreation Area would like to welcome applications from any interested potential vendors to open a snack stand at the swimming pool parking lot on Saturdays and/or Sundays throughout the summer. The Bandy Creek pool is located in the heart of the Big South Fork.
Vendors must be self-contained with on-board heating/cooling equipment. No diesel or gas generators will be allowed and no hook-ups will be provided. Vendor equipment must be wildlife proof. Vendors must also have insurance and any applicable county permits. For more information and how to apply, contact the park fee manager at (423) 569-2404, extension 267, or by email at tish_neal@nps.gov.