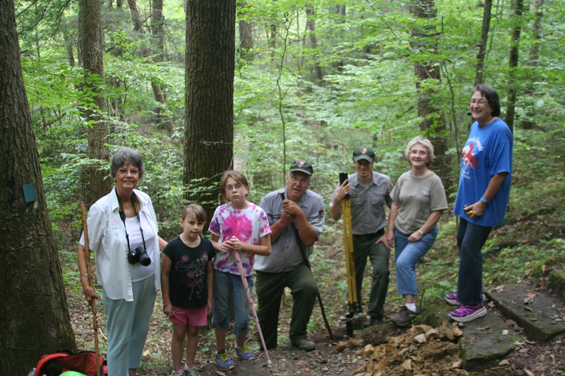 News Release Date:
September 16, 2015
Contact: Effie Houston, 423-569-9778
Contact: Chris Derman, 423-569-9778
The Big South Fork National River and Recreation Area will be celebrating National Public Lands Day on Saturday, September 26, 2015. Anyone who would like to volunteer to work on trails should meet at the Bandy Creek Visitor Center at 8:30 a.m. (ET) and plan to start working at 9:00 a.m. on trails around the Bandy Creek area. Participants should wear sturdy shoes, long sleeves and bring a pair of gloves as well as plenty of water and insect repellent.
That morning there will also be a 45 minute ranger led program on "Hog Hunting in Big South Fork" that will begin at 9:30 a.m. at the Bandy Creek Amphitheater. The program will discuss a nonnative species,the feral pig, and cover their status in the park, how they got in the park, and why the park allows hunting of hogs.
National Public Lands Day is the nation's largest, single-day volunteer event in which eight federal agencies as well as other groups partner together to maintain and protect the environment. More information can be found at www.publiclandsday.org. For more information, you may call the Bandy Creek Visitor Center at (423) 286-7275 or Park Headquarters at (423) 569-9778.