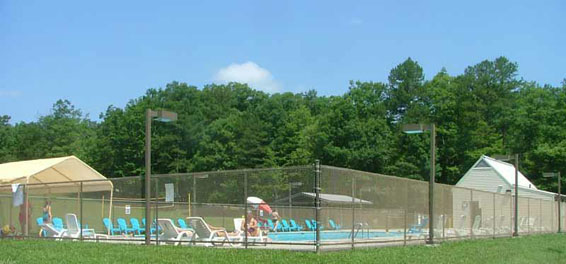 News Release Date:
February 20, 2014
Contact: Letitia Neal, 423-569-9778
Contact: Dave Carney, 423-569-9778
The Big South Fork National River and Recreation Area is pleased to announce that the Bandy Creek pool will be open this summer. The pool will be open to the public from noon to 6:00 p.m. ET on Saturdays, Sundays, and holidays from Memorial Day weekend to Labor Day. Daily use fees are free for 5 years old and under, $2.00 for 6 to 12 years old, and $3.00 for 13 and older.  
The pool will be available for after-hours rentals for Saturdays and Sundays as well as hourly rentals during the week. Pool rental reservations must be made at least two days in advance. For more information about how to make your reservation, please call (423) 569-2404, extension 267, or contact us by email at
e-mail us
.