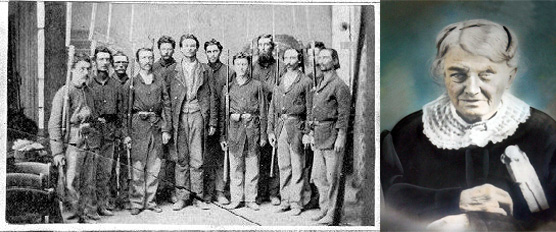 News Release Date:
August 26, 2013
Contact: Sherry Fritschi, 423-286-7275
Contact: Dave Carney, 423-569-9778
Join Ranger Deanna for a back porch program that will focus on the impact that the Civil War had on the area that became the Big South Fork and the immediate surrounding area.  Meet at 10:00 a.m. (EDT) on Saturday, August 31, at the Bandy Creek Visitor Center at Big South Fork NRRA.  Visitors will learn about the movement of Union and Confederate troops through the area and how local residents were drawn into the war.  Participants will be encouraged to tell how and where their family was involved in the Civil War.
In case of inclement weather, the program will be held in the Interpretation and Education Building located beside the Bandy Creek Visitor Center.
For more information, please call the Visitor Center at (423) 286-7275.