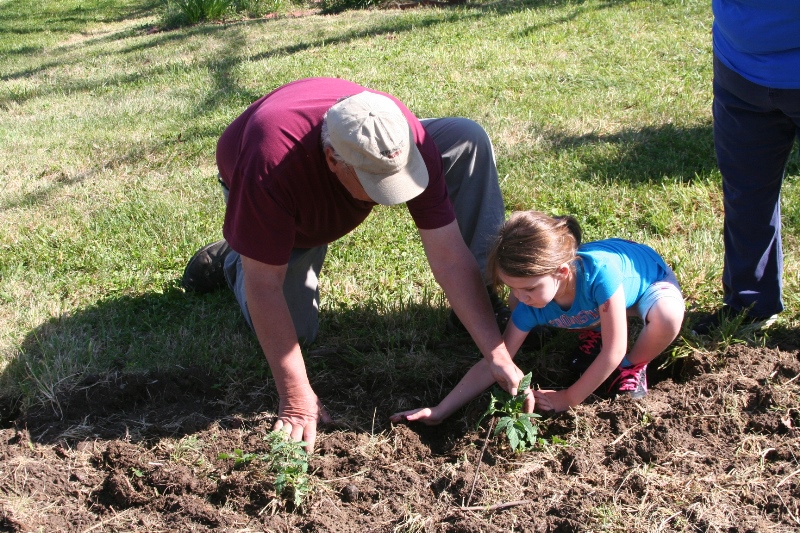 News Release Date:
March 19, 2015
Contact: Letitia Neal, 423-569-9778
Contact: Matt Hudson, 423-569-9778
The Big South Fork National River and Recreation Area will be hosting a variety of educational and fun activities for children during the Fifteenth Annual Spring Planting and Music Festival event scheduled for Saturday, April 25, 2015, from 9:00 a.m. to 4:00 p.m. (ET). This event provides a great opportunity for families, school clubs, youth groups and scout groups to let children get hands-on experience in learning the heritage and history of the area.
Children can earn their Junior Ranger badge as they visit with demonstrators at the Bandy Creek Visitor Center, the Lora Blevins farm, and the Oscar Blevins farm. They will be able to see how early pioneers used livestock to help harvest food and handcrafted other daily essentials. An old-timey toy display will allow children to play with an assortment of homemade toys and games. Ranger talks will be held throughout the day on a variety of subjects from cultural history to wildlife. Hiking and bicycling trails are accessible from the area.
This event is free to attend. A designated bus parking area is available for large groups. For further information, call the Bandy Creek Visitor Center at (423) 286-7275 or visit the website at www.nps.gov/biso.