Your Dollars At Work
The Federal Lands Recreation Enhancement Act (FLREA) allows the park to retain 100% of the fees collected for use on maintenance and infrastructure improvements, and interpretive services projects which directly benefit visitors. Since the beginning of FLREA in 2004, Big South Fork has spent over $5 million to enhance visitor services at the park, fund facility repair and maintenance, and provide interpretive programs and exhibits.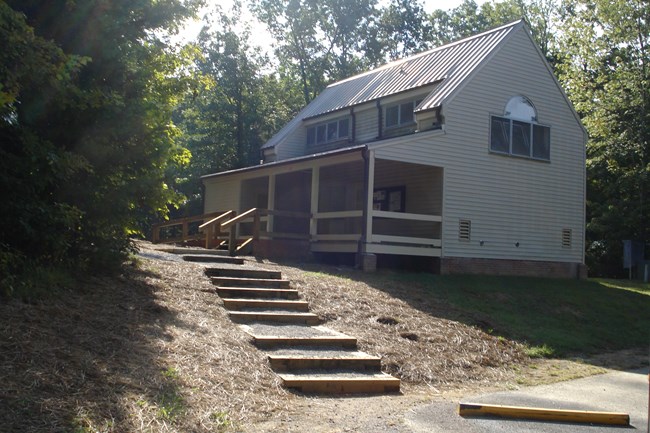 Some of the Projects that are in Progress
Installation of new electrical pedestals on campsites to upgrade service from 30-amps to 50-amps.
Replacment of gutters and downspouts to protect buildings from imminent water damage.
Replacing decayed deck and ramp with accessible replacements at three public restrooms.
Installation of new interpretive wayside panels and posts at nineteen locations throughout the park.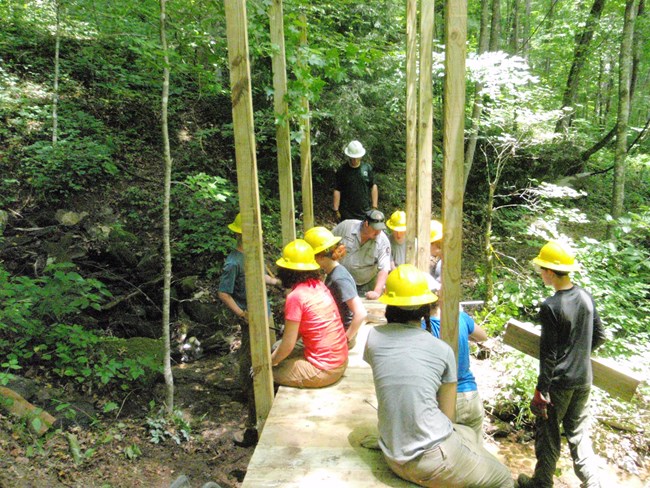 Some of the Projects that have been Completed
Resurfaced campground roads at Bear Creek and Station Camp.
Rehabilitated picnic sites at Yahoo Falls Area.
Installed a new vault toilet at Peters Bridge Trailhead.
Rehabilitated several campsites with new picnic tables, gravel, fire rings, and identification markers.
Repaired the decaying overlook structure at Bear Creek.
Developed the Big South Fork NRRA film.
Repaired the Bandy Creek Amphitheater.
Installed a new vault toilet at Station Camp River Access.
Renovated the Bandy Creek Visitor Center Media Room.
Enhanced campground bathhouses to meet ADA accessiblity standards.
Built five picnic sites at Zenith Day Use Area.
Replaced five trail bridges on the John Muir Trail.
Replaced 46 walkway lights on amphitheater trail at Bandy Creek.
Installed food storage lockers on all campsites in the park.
Replaced damaged pool plaster and coping stones at campground swimming pool.
Replaced trail directional signs and blazes on park trails.
Replaced all faucets at two campgrounds and visitor centers.


Last updated: May 14, 2023